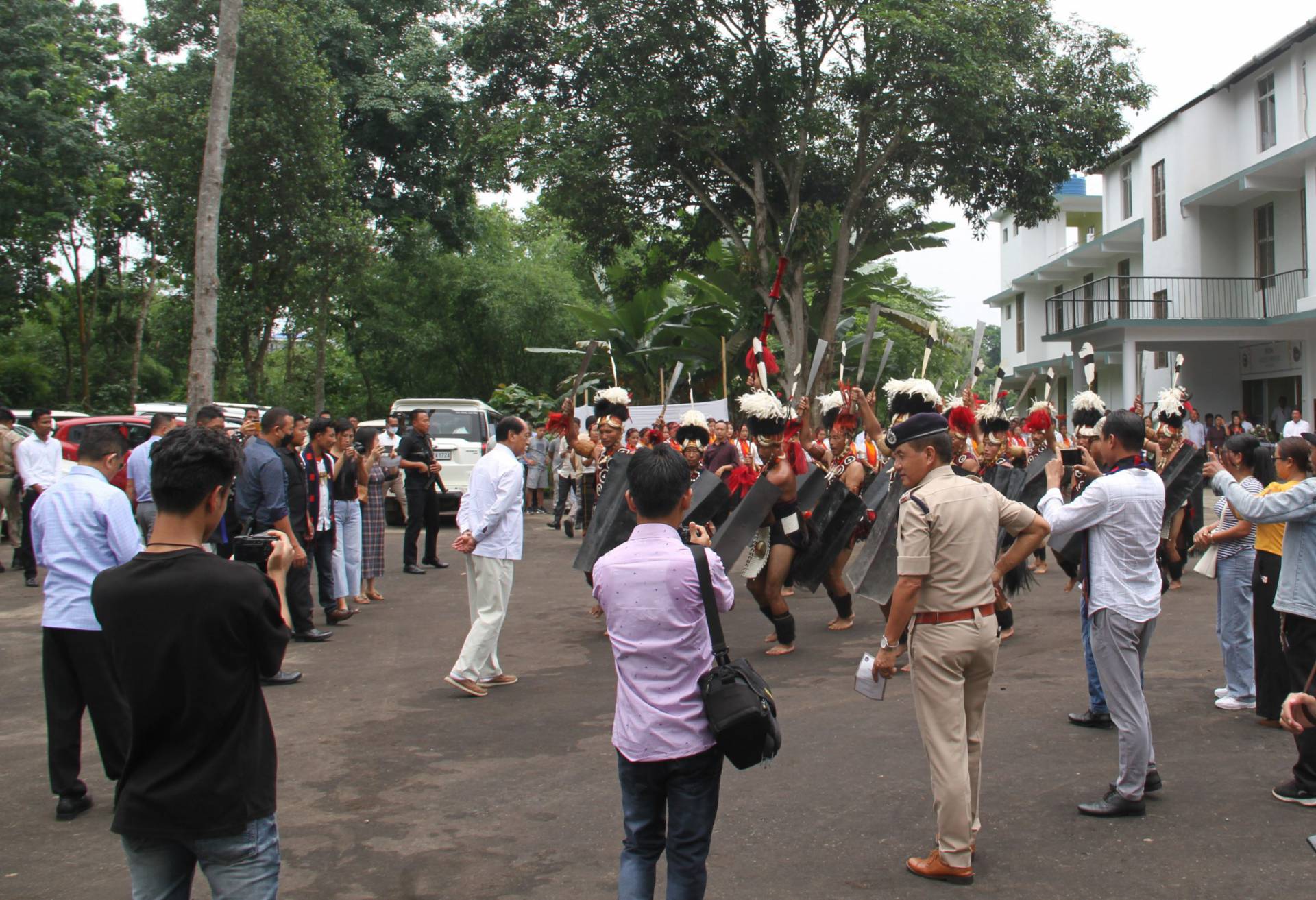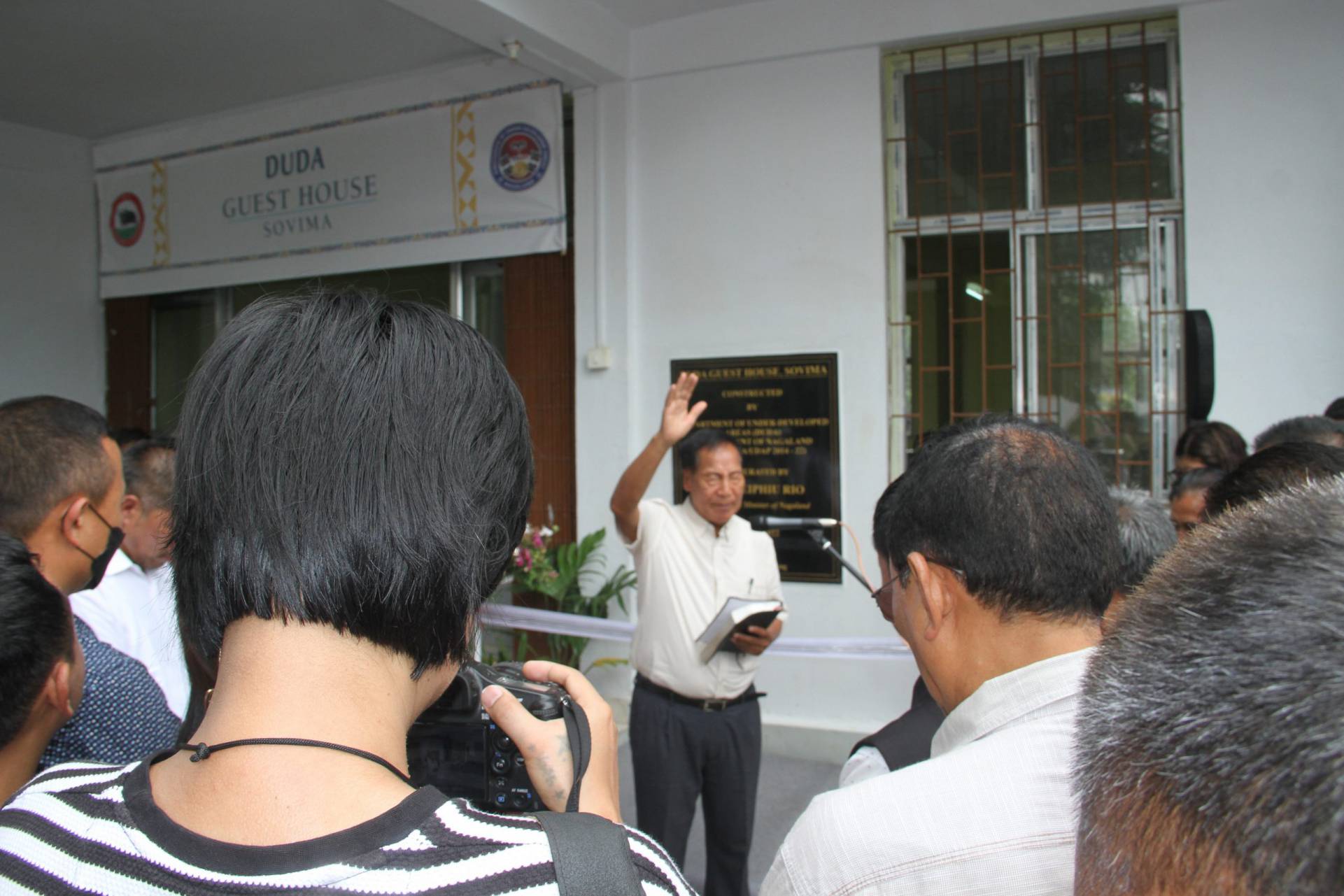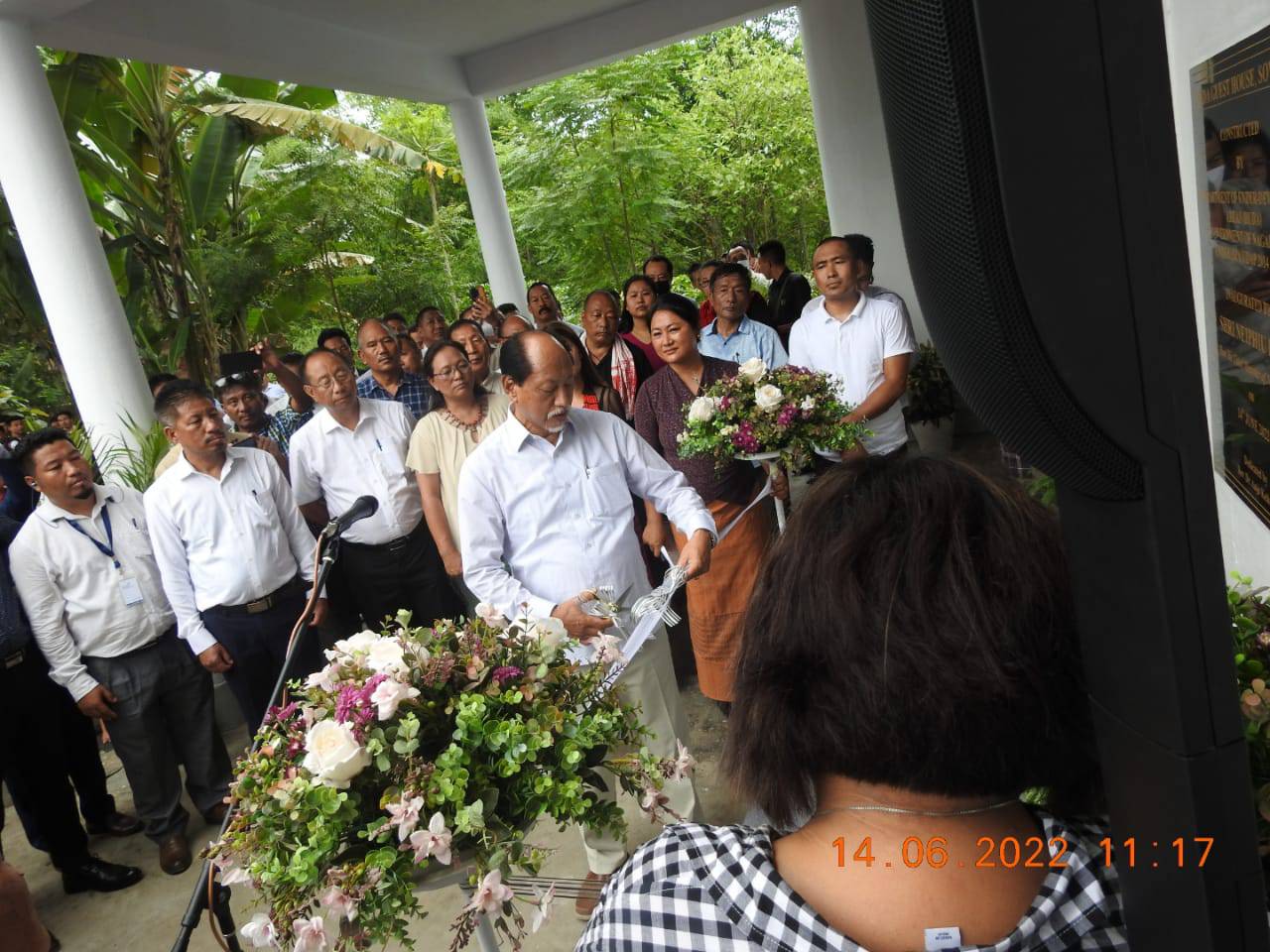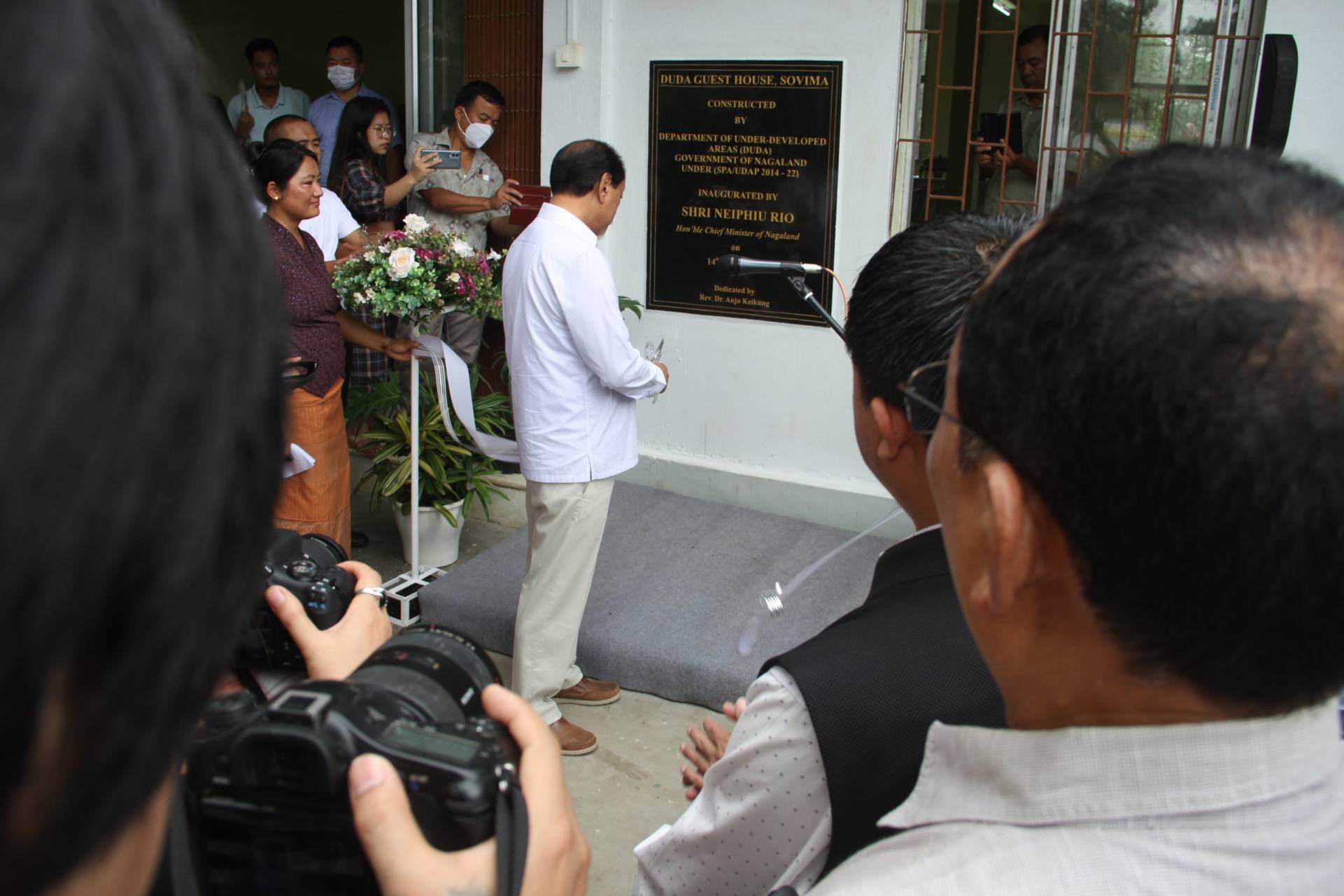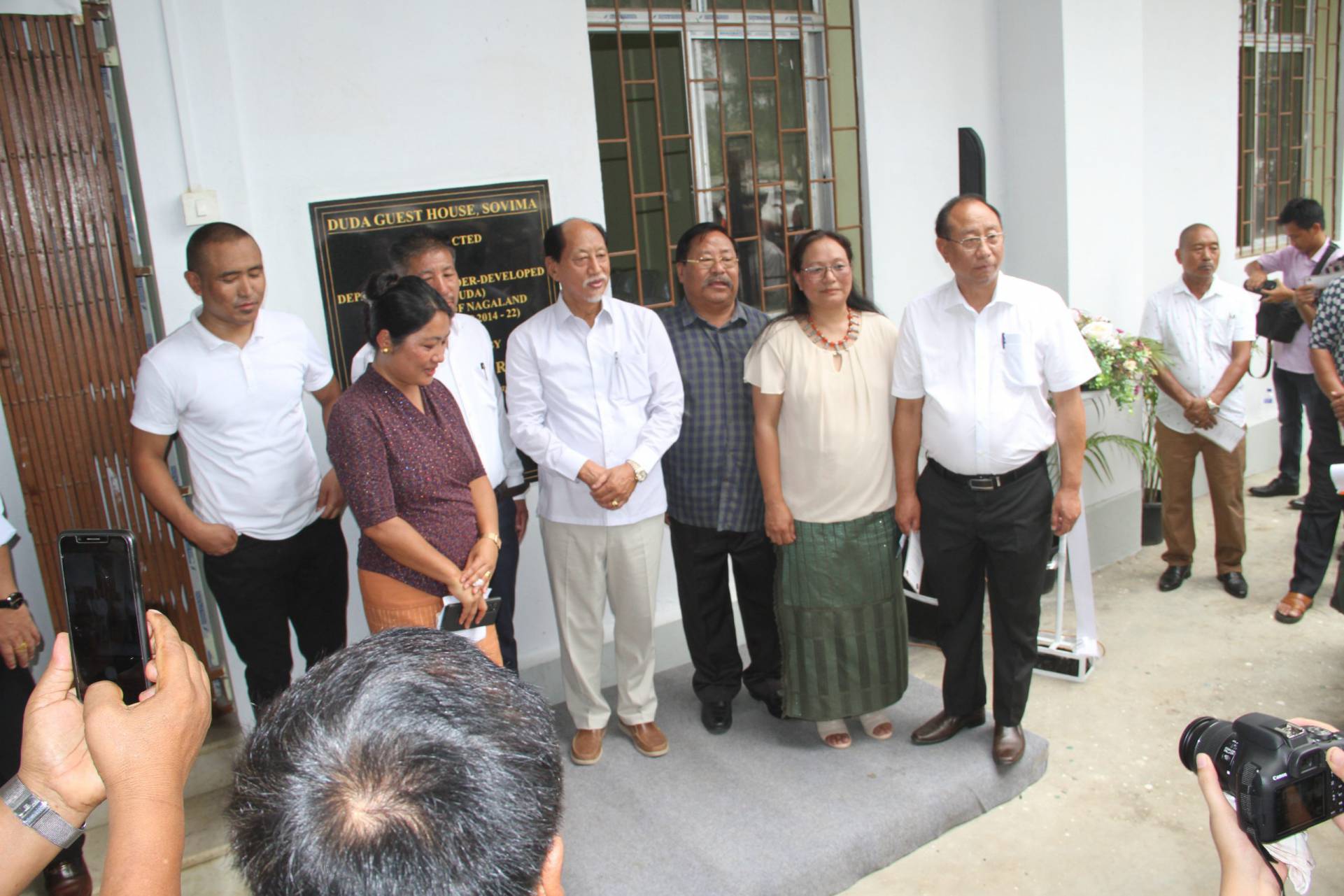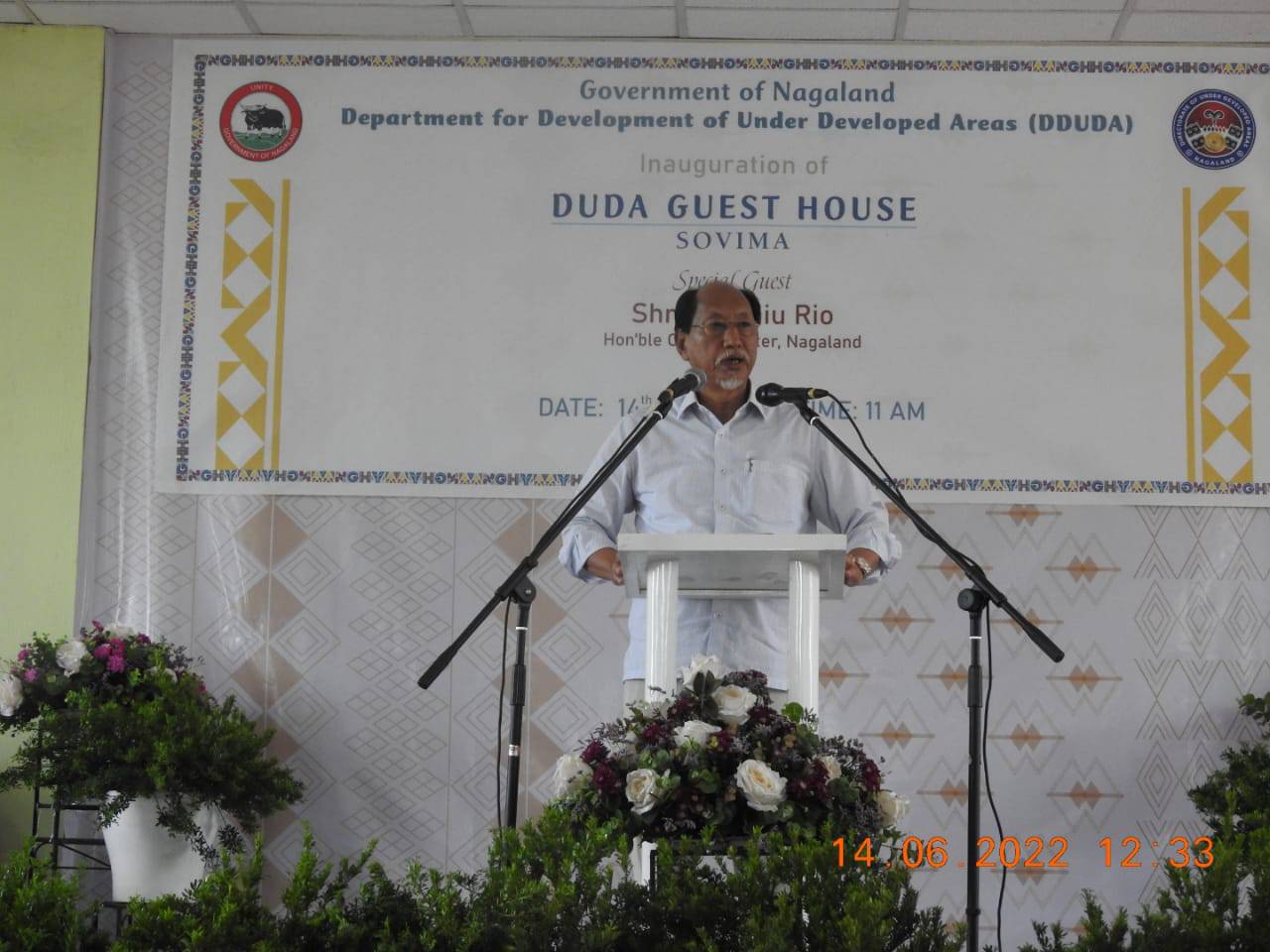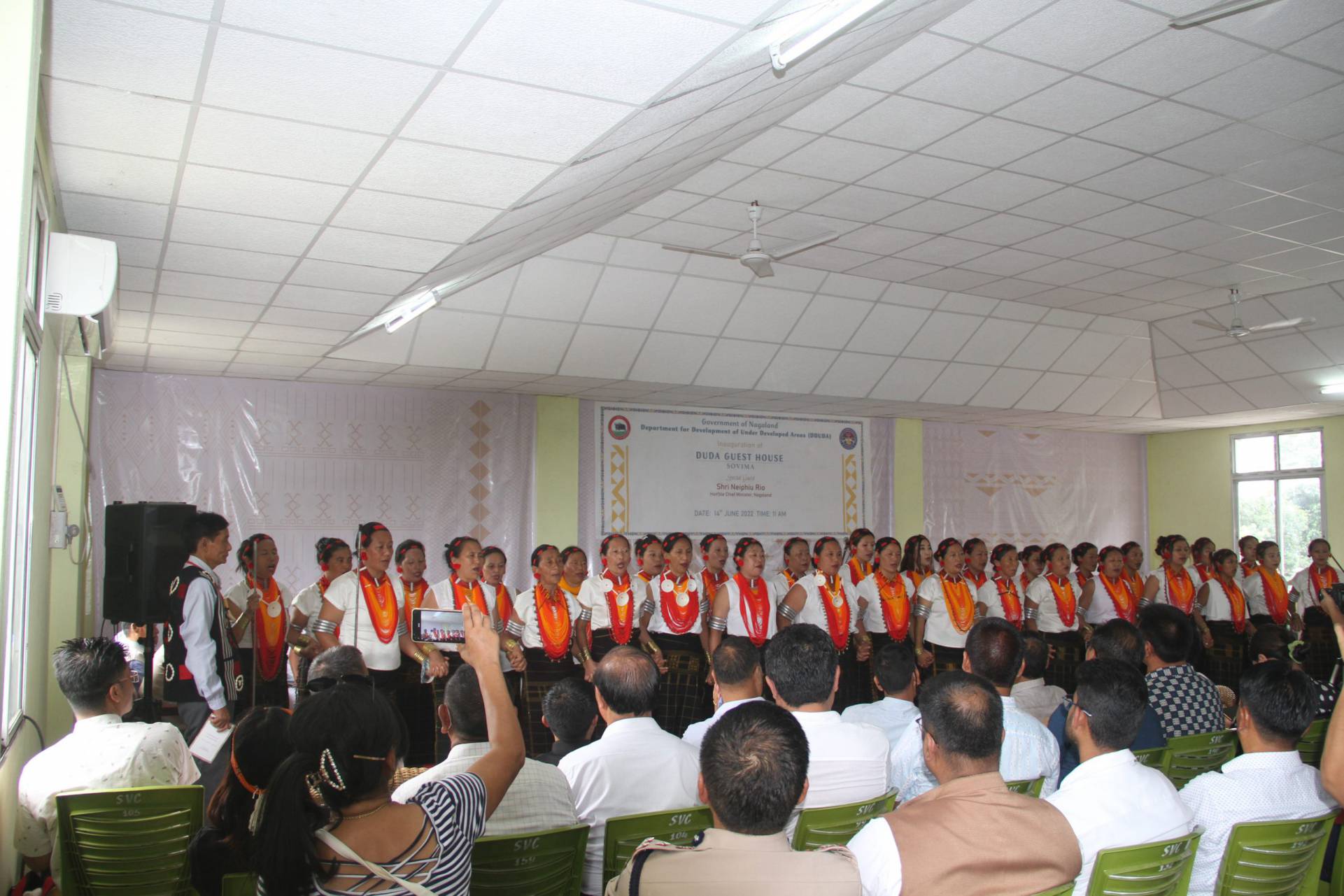 DUDA_Guest House_Sovima_3
DUDA_Guest House_Sovima_7
Chief Minister Neiphiu Rio inaugurated the Department for Under Developed Areas (DUDA) Guest House at Sovima in the presence of his fellow colleagues, Village Council Chairman and his fellow office bearers, NGOs from Eastern Nagaland and Department Officials on 14th June, 2022. Speaking on the occasion, Hon'ble CM congratulated the Department on the successful completion of the building. He expressed satisfaction with the quality of work and thanked each individual who has been a part of the successful project.
He said the DUDA Guest House at Sovima will come as a relief for many in the commercial hub of Nagaland. Expressing hope that the building will cater to the needs of the people of Eastern Nagaland, he said the success would motivate officers to work with more commitment and take development activities forward.
Short speeches were delivered by Convenor, ENCU, Pangnyu Phom; President ENPO, Tsapikiü Sangtam, President ENPU Dimapur, L Shahoto Yimkhiung and Chairman Village council, Sovima, Sebastian Zumvu.
The programme was chaired by Director, DUDA, Lithrongla Tongi Rutsa. Keynote address by Secretary, DUDA, KS Anden Konyak. Folk song was presented by Tikhir Women Union, Dimapur. Vote of thanks was delivered by Additional Director, DUDA, Dr Anungla Imdong Phom. A grand reception was presented by Khiamniungan Cultural troupe, Dimapur, to mark the occasion.