Mongken a brand initiated by the Department of Underdeveloped Areas is a handholding initiative launched on 28th January 2020 to create economic opportunities for local designers, skilled artisans and craftsmen from Nagaland, with special focus on the Underdeveloped regions of the State. This ecosystem was created to promote and preserve the traditional knowledge and to patent traditional motifs and weave patterns, while upscaling the local weavers to find a space in the apparel and garment industry.
Mongken will function as a node through which the local products can be marketed by participating in festivals, trade expo in partnership with Tribes India and similar agencies. The garment and apparel are inspired by the 6 Tribes of Eastern Nagaland- Phom, Konyak, Sangtam, Yimchucher, Chang and Khiamniungan.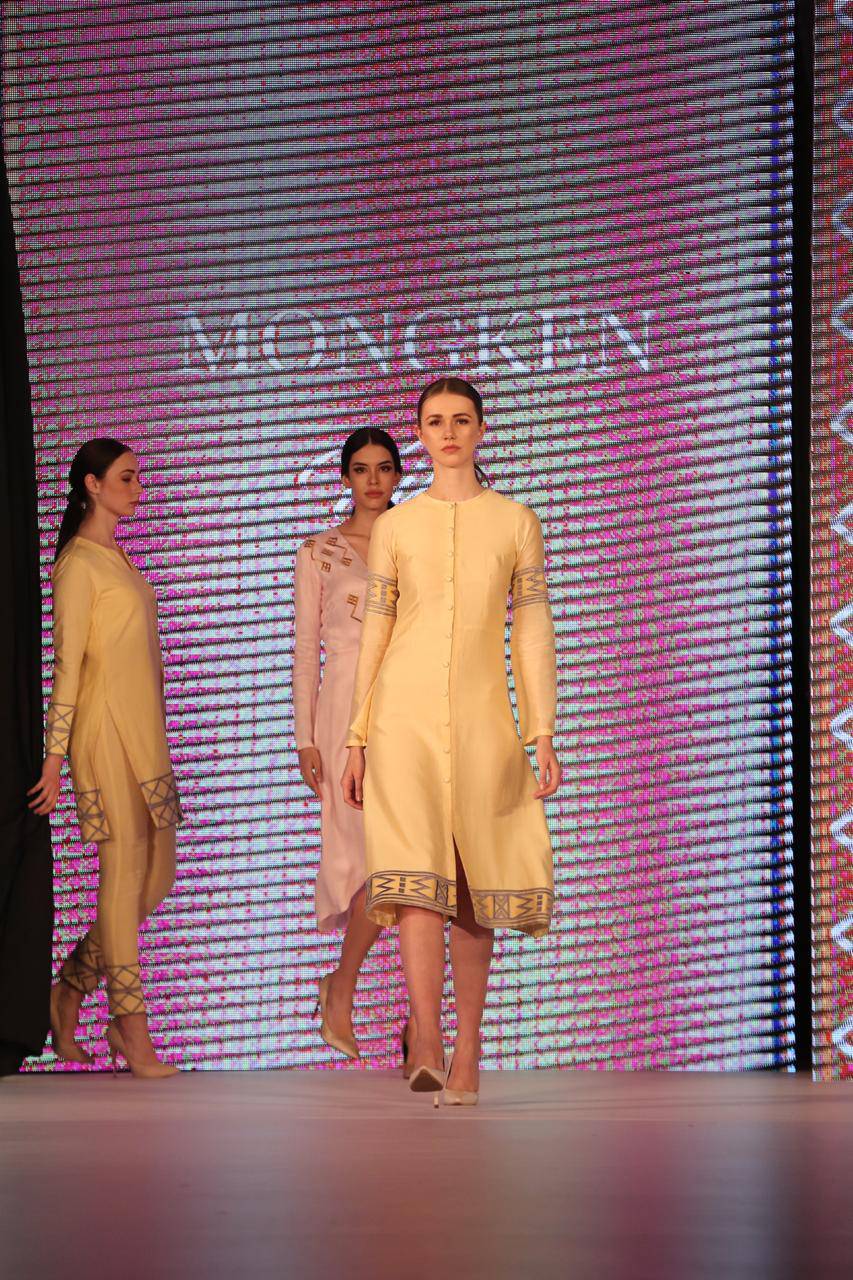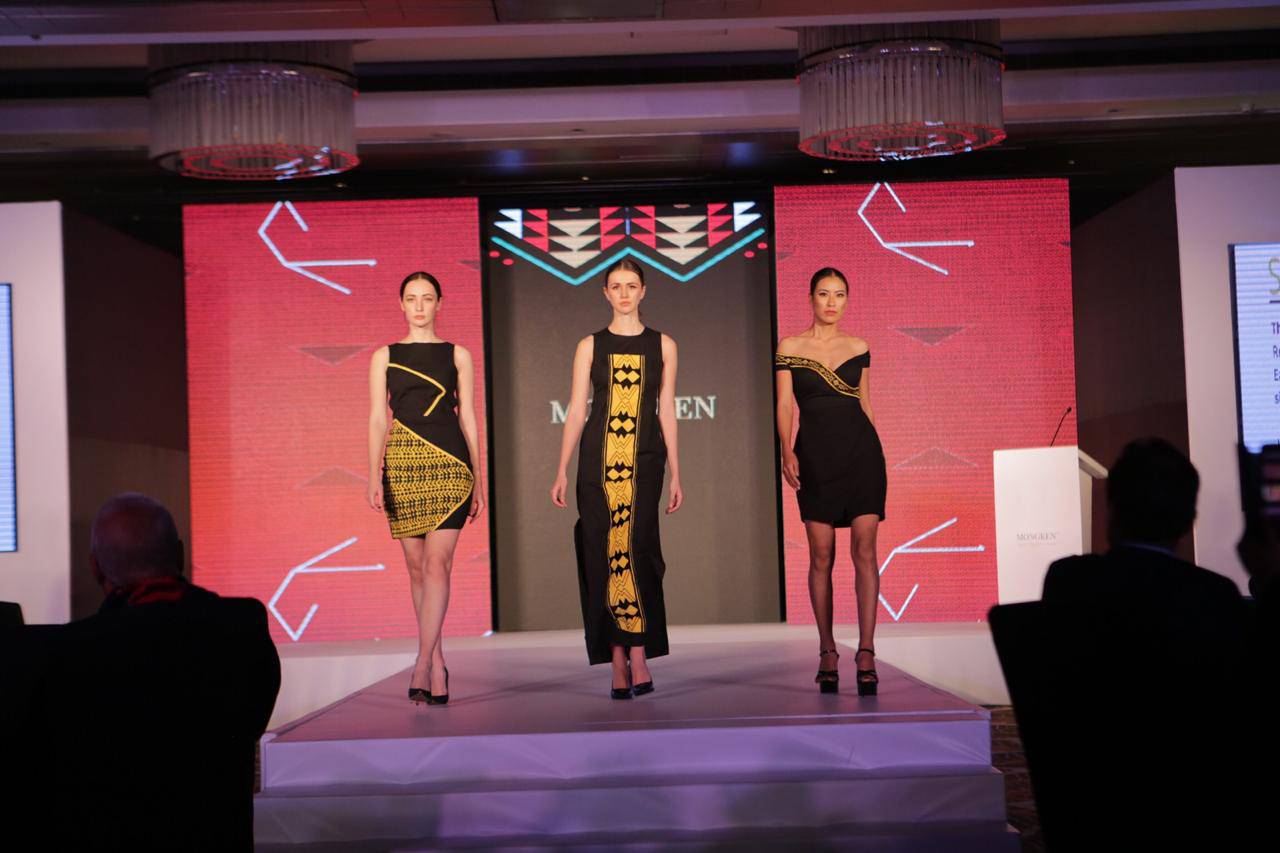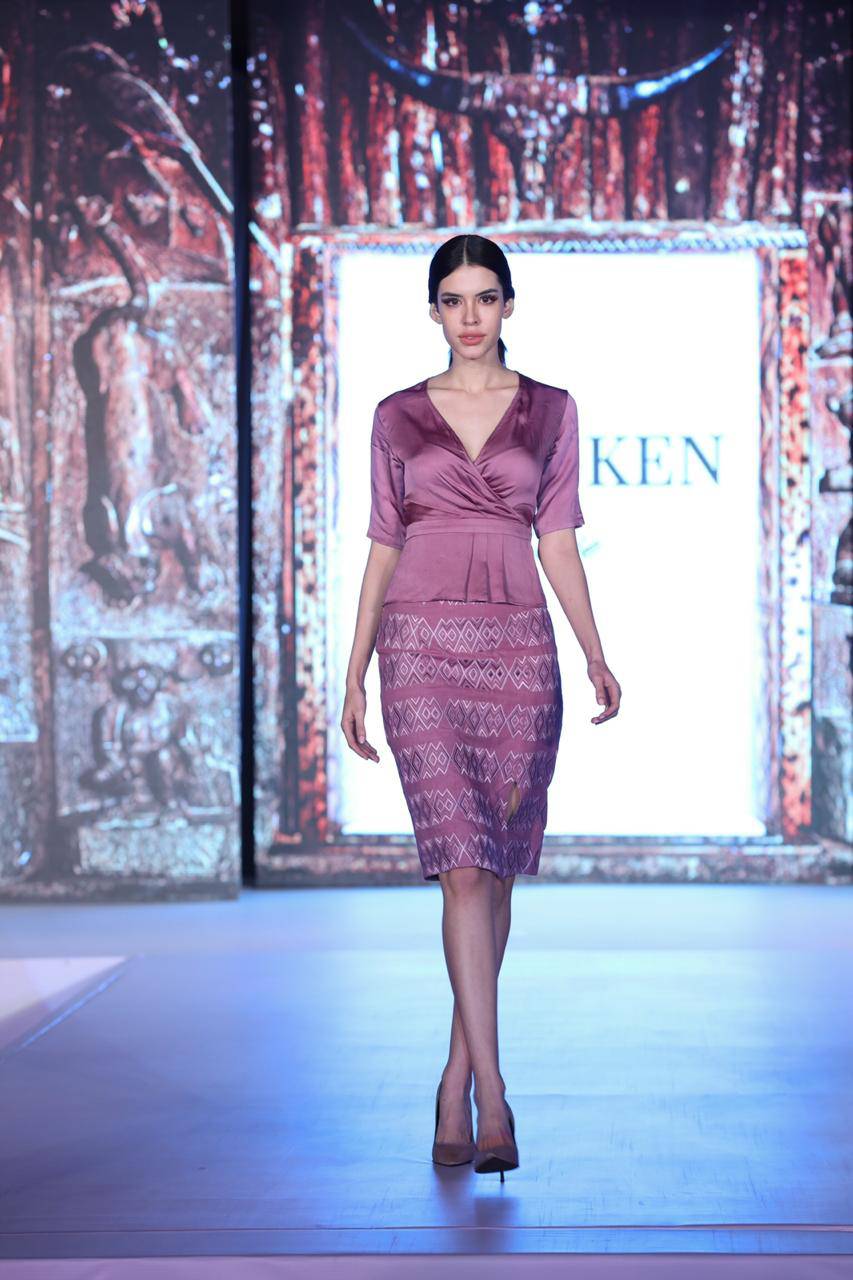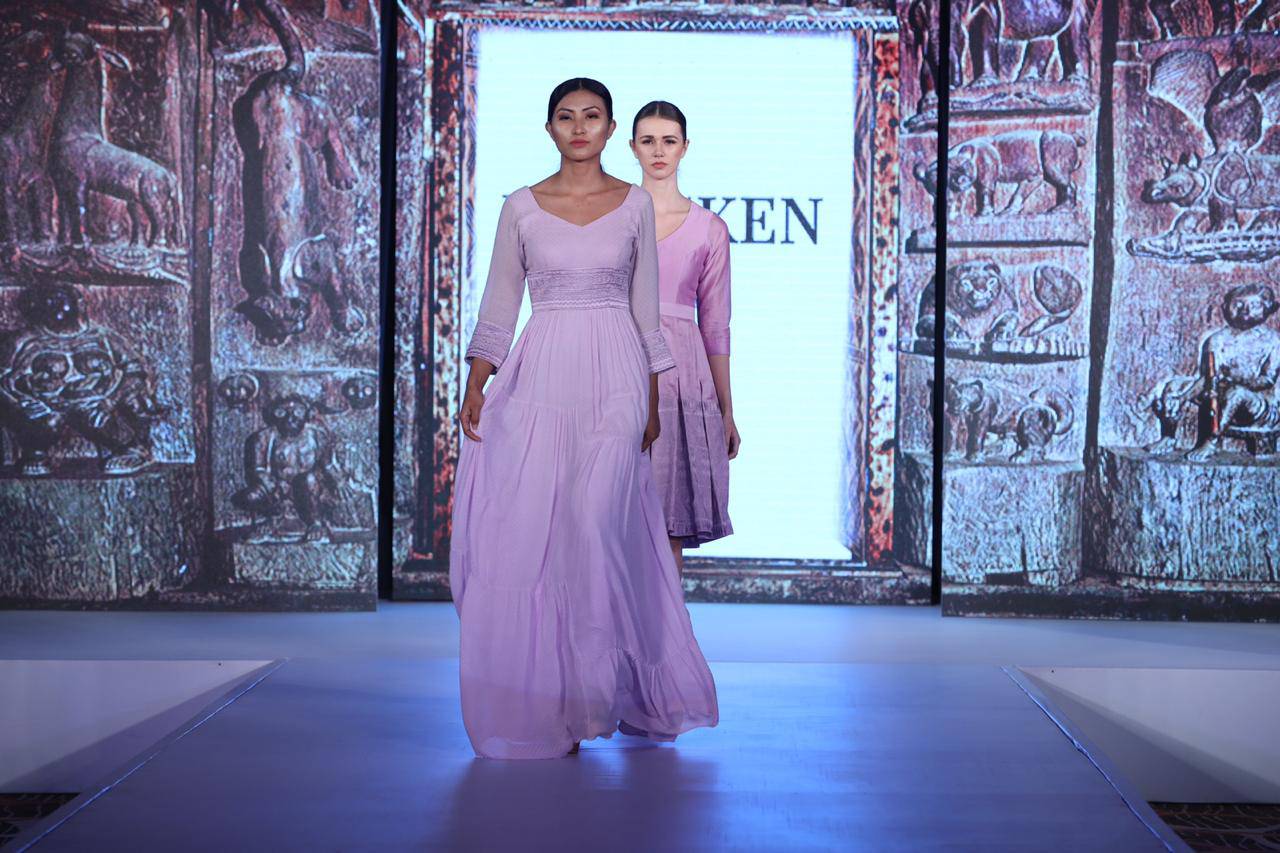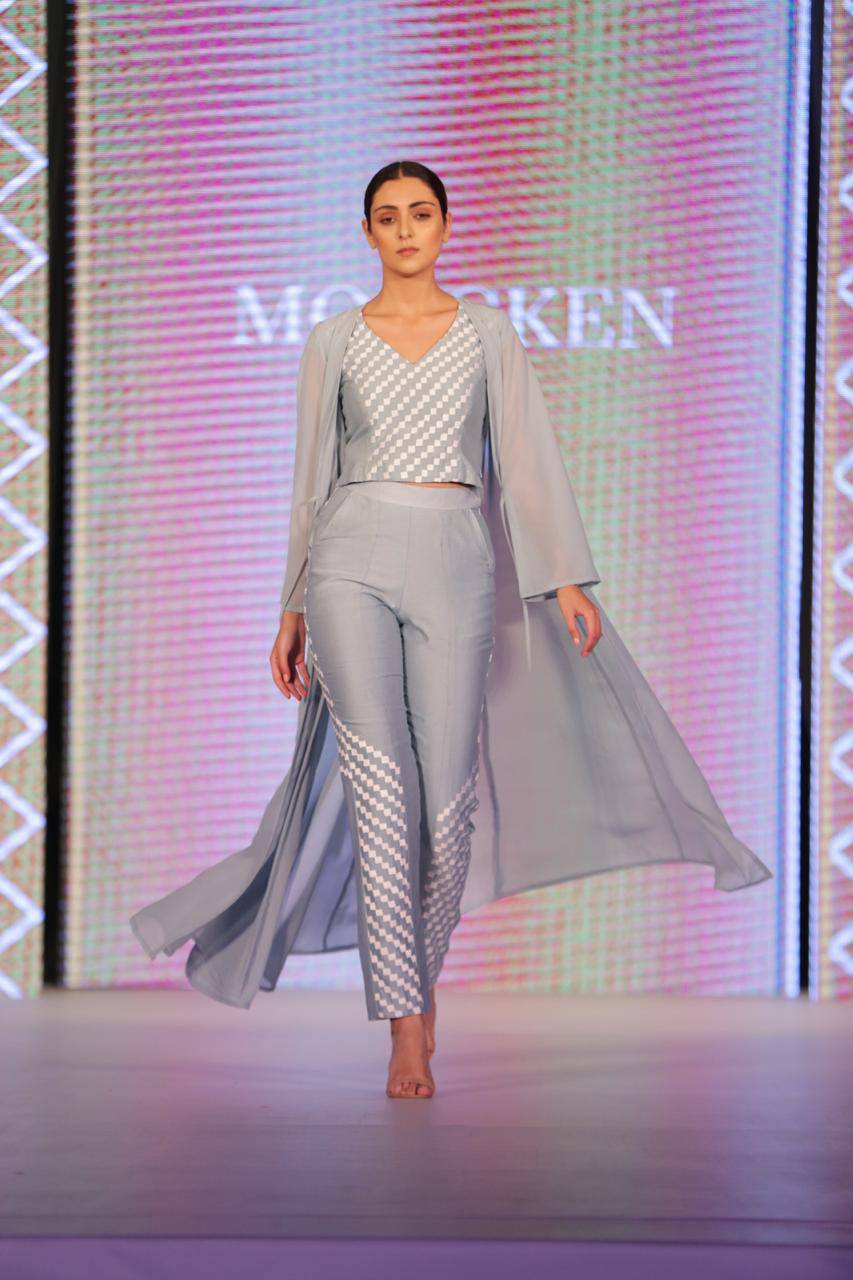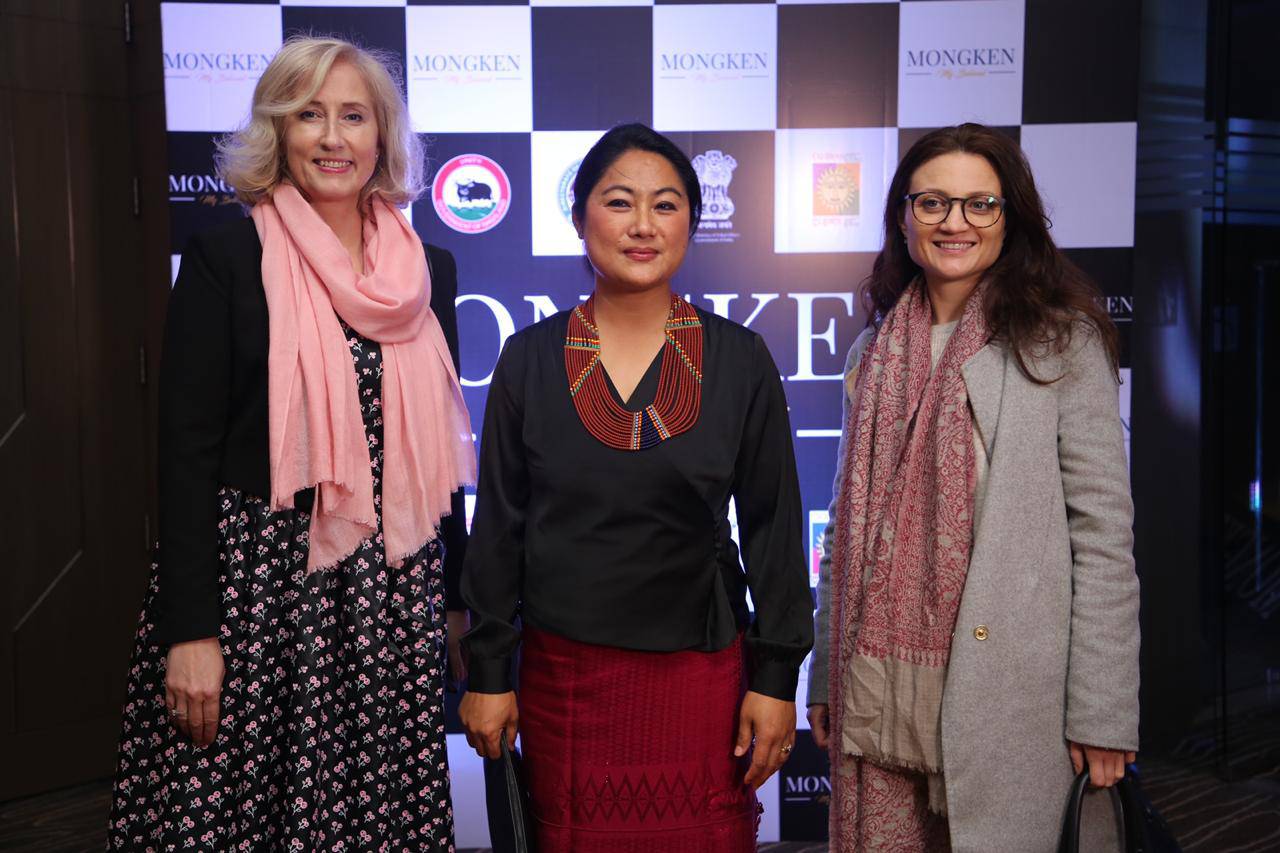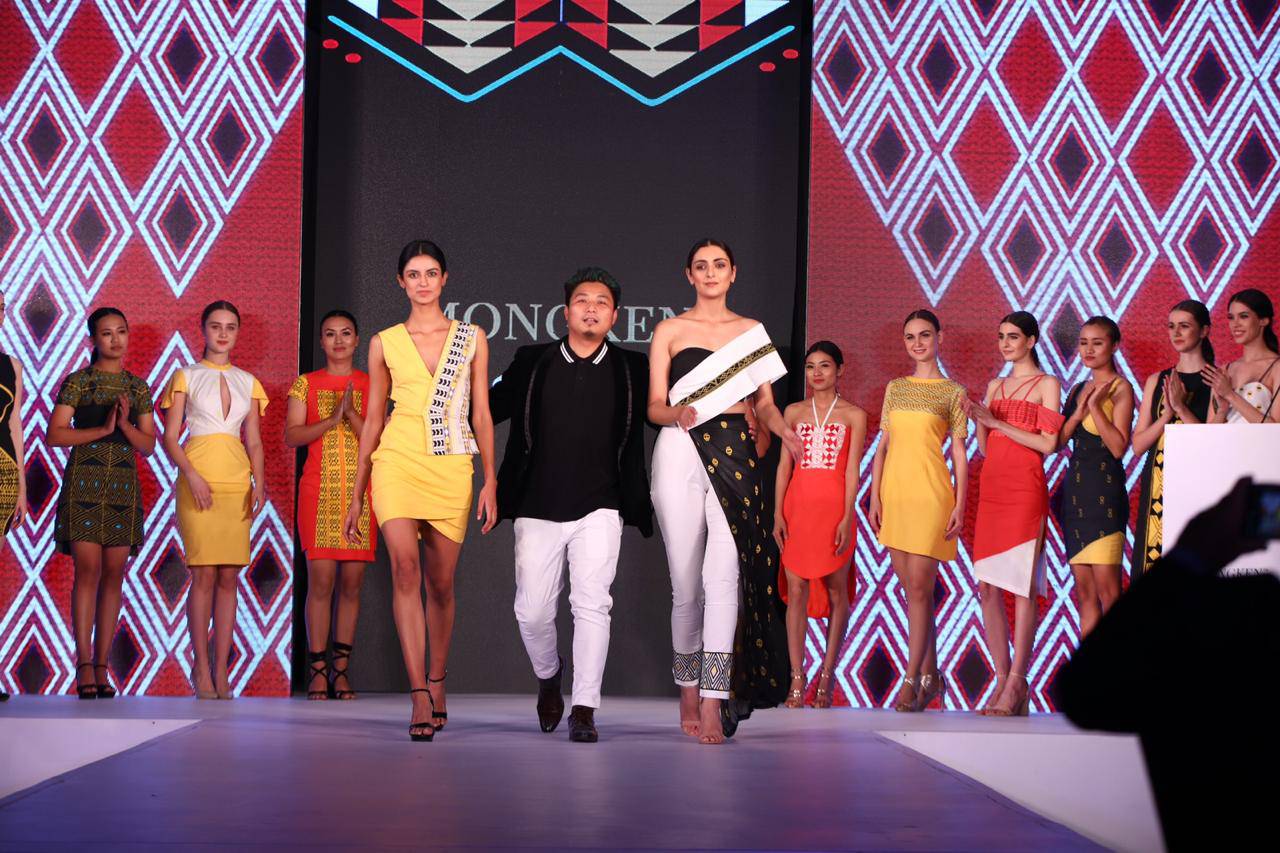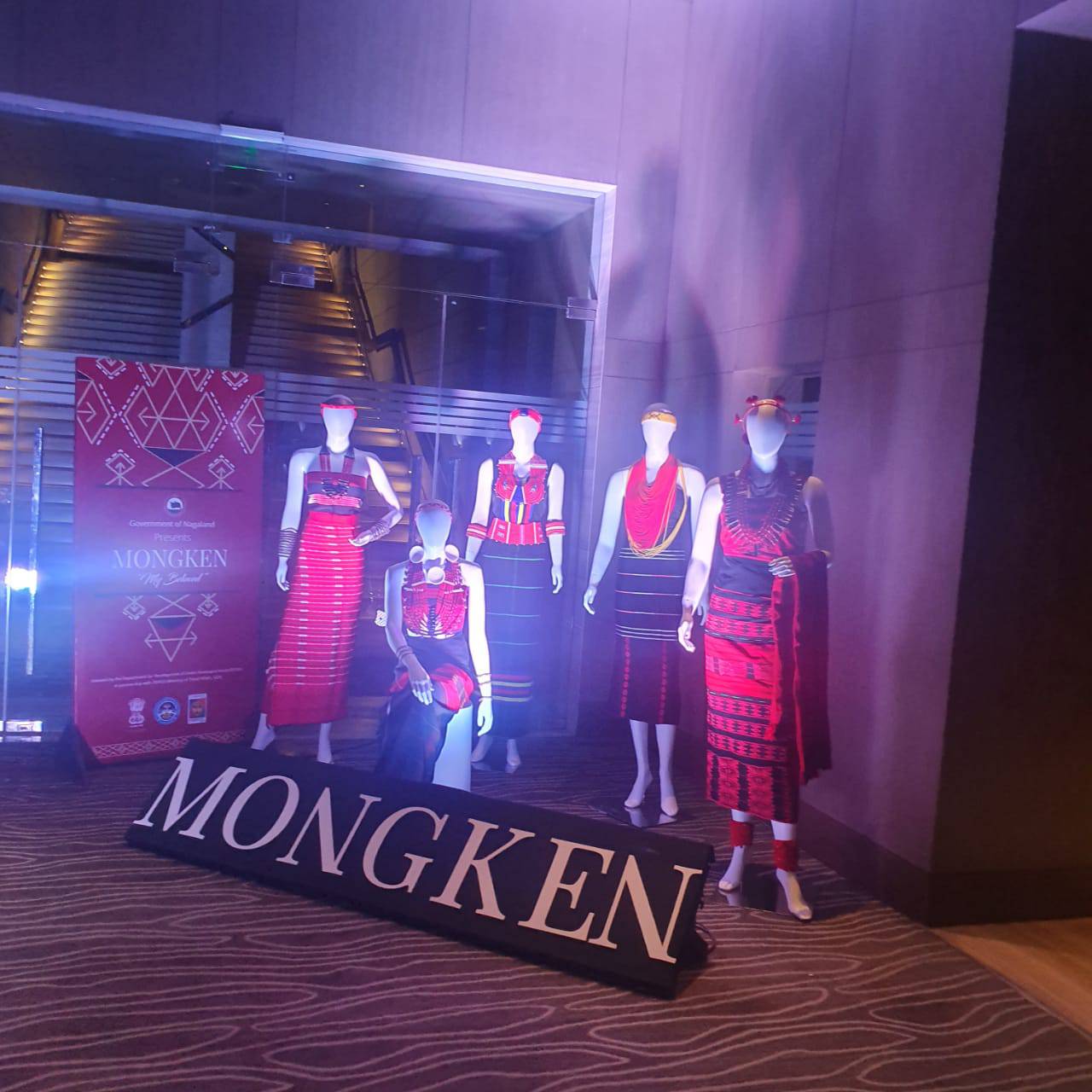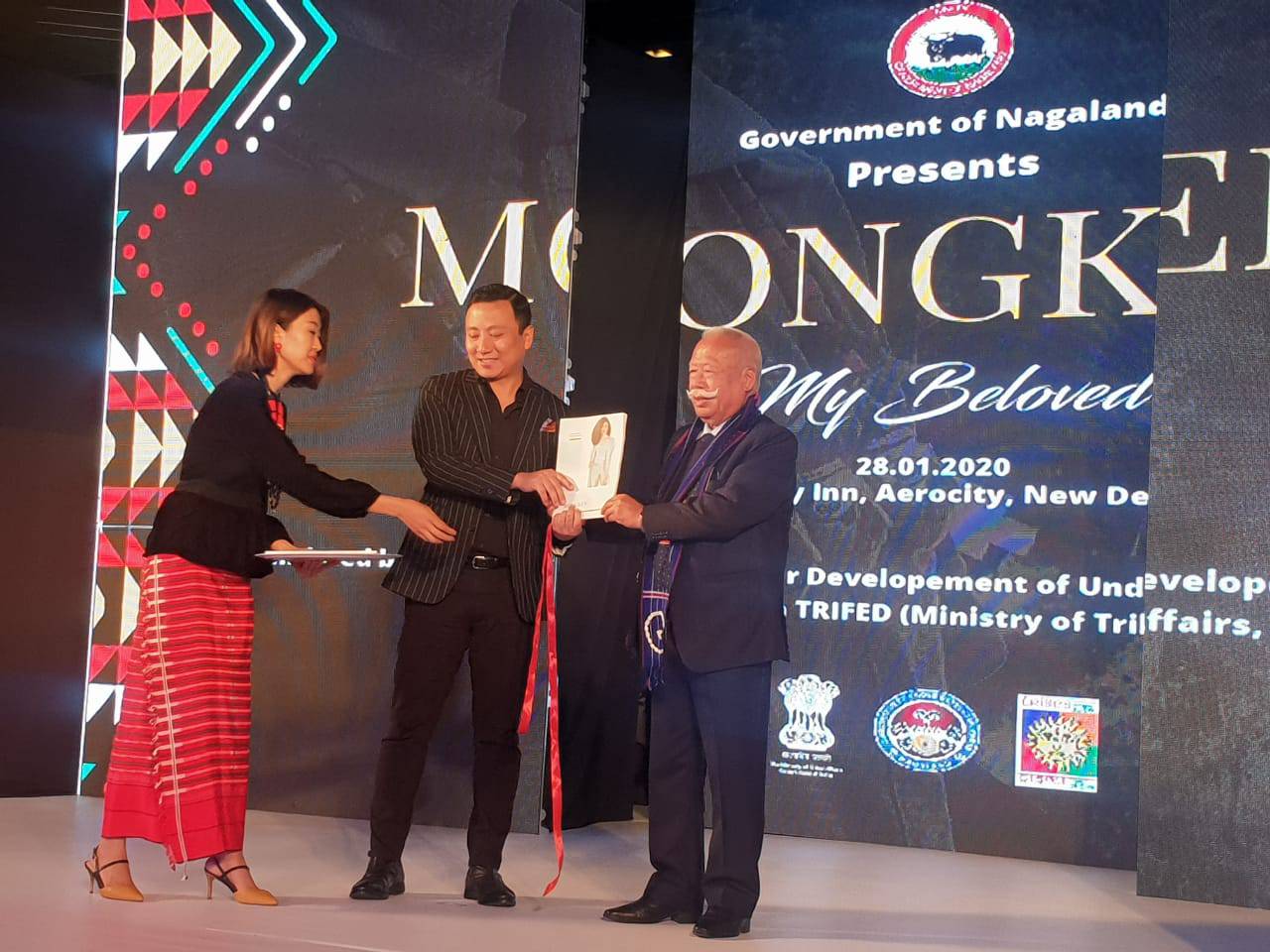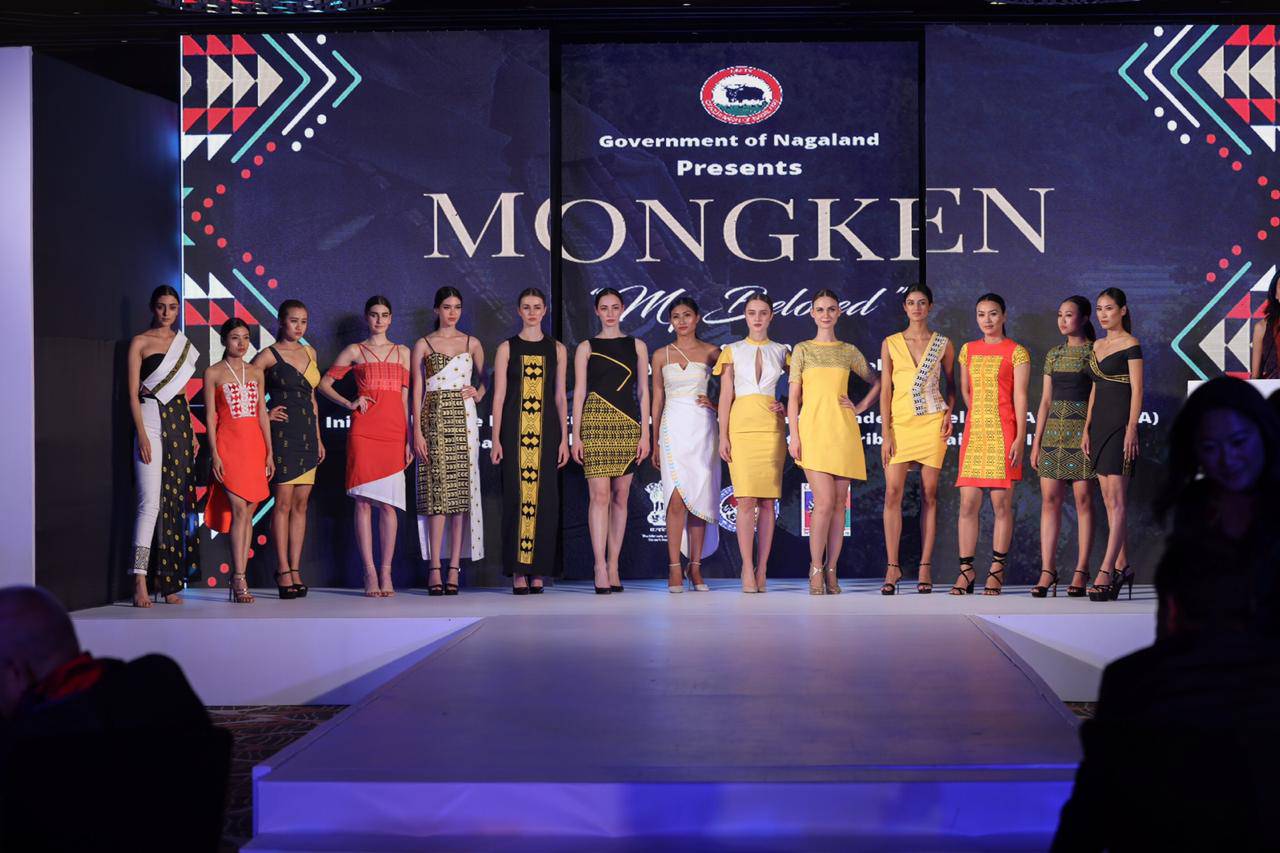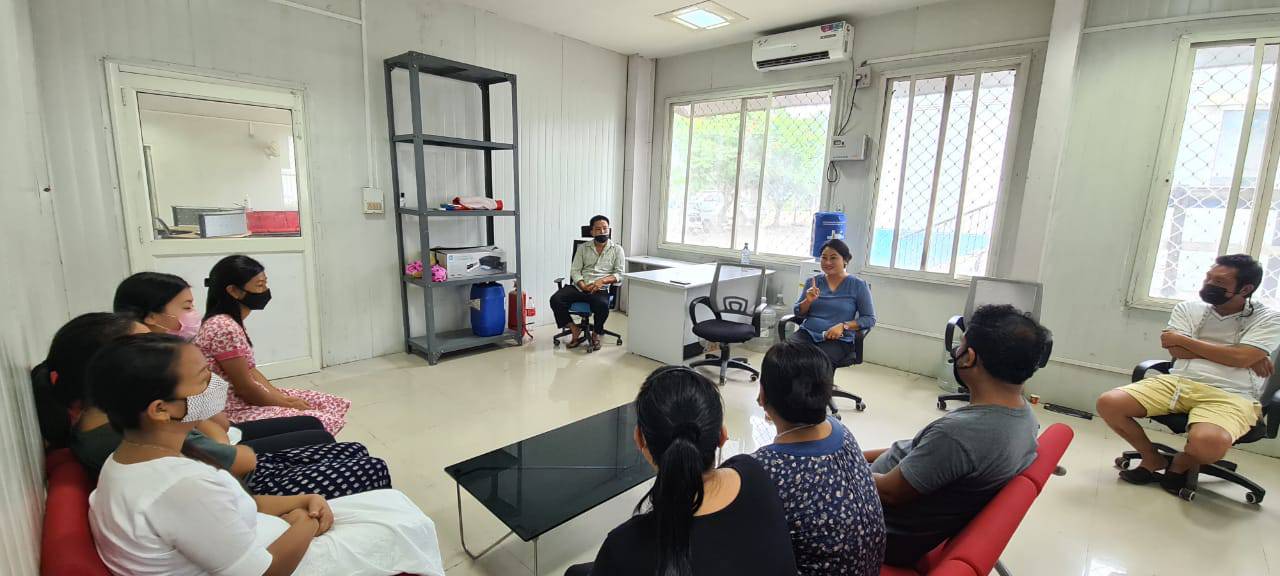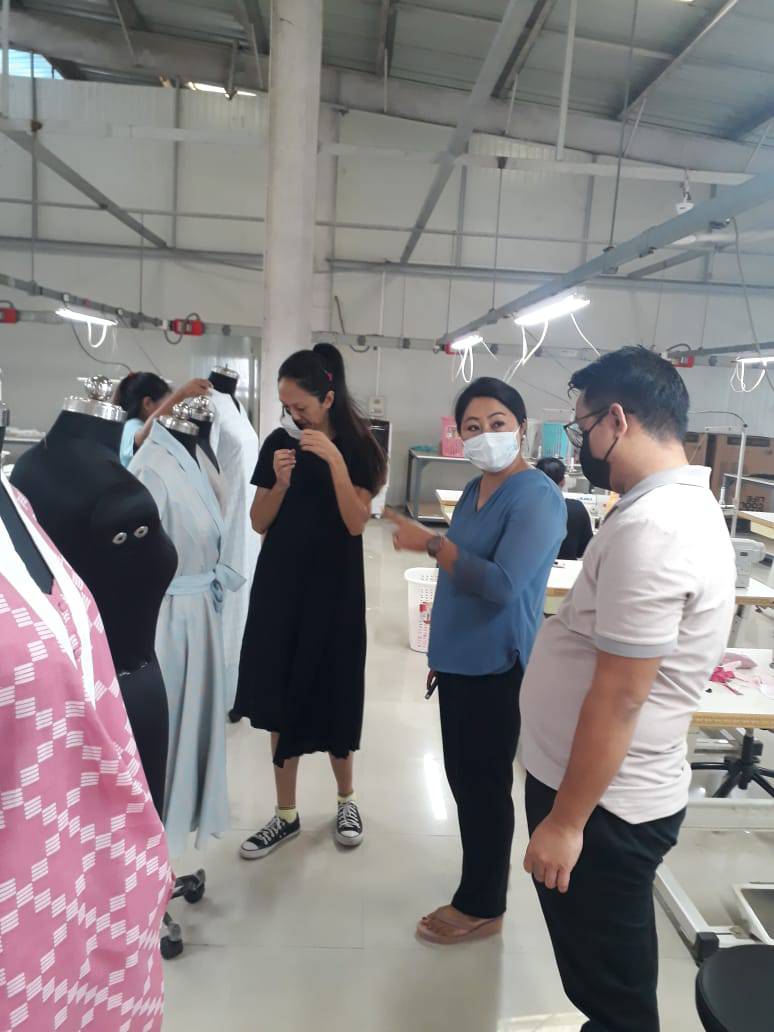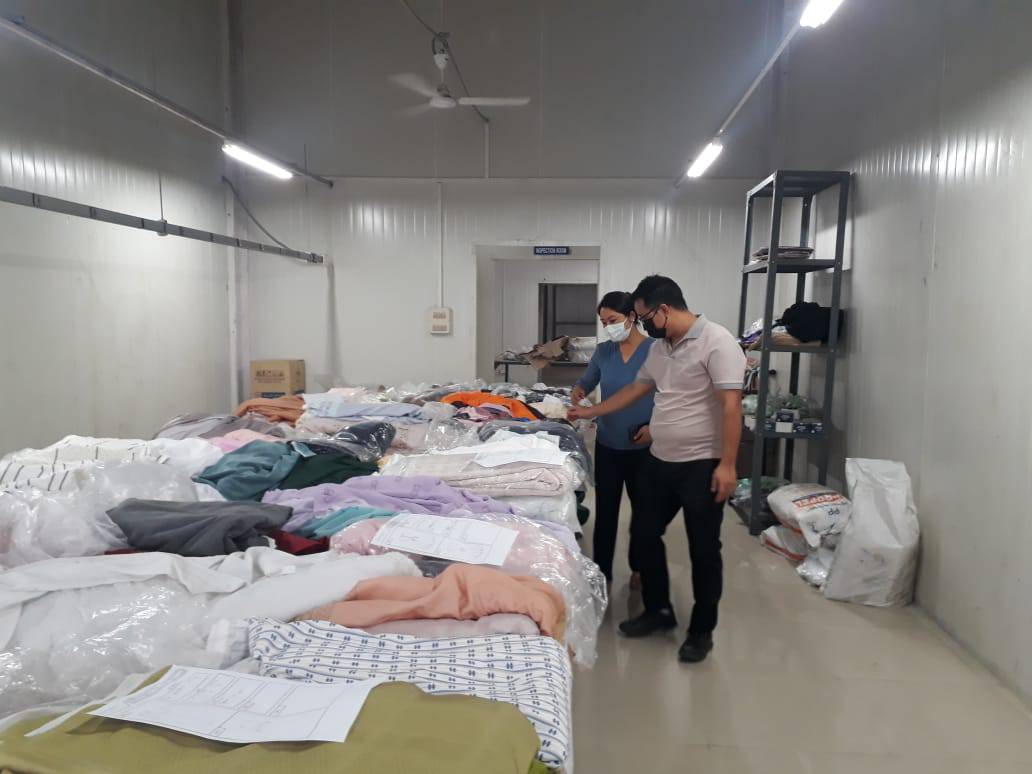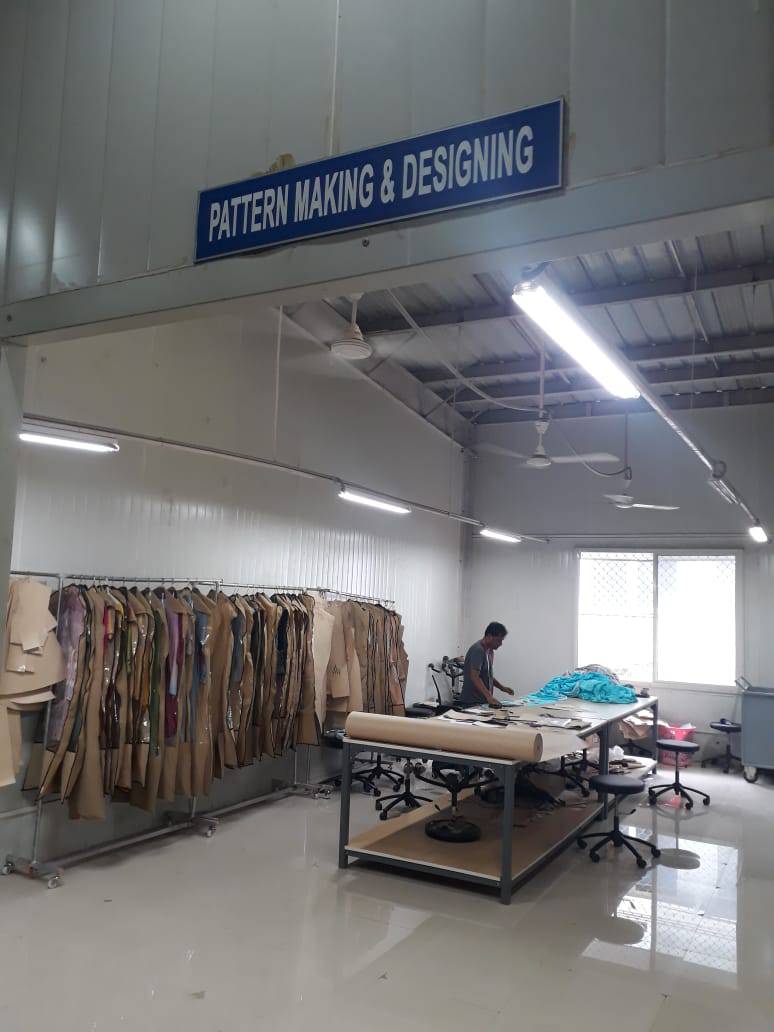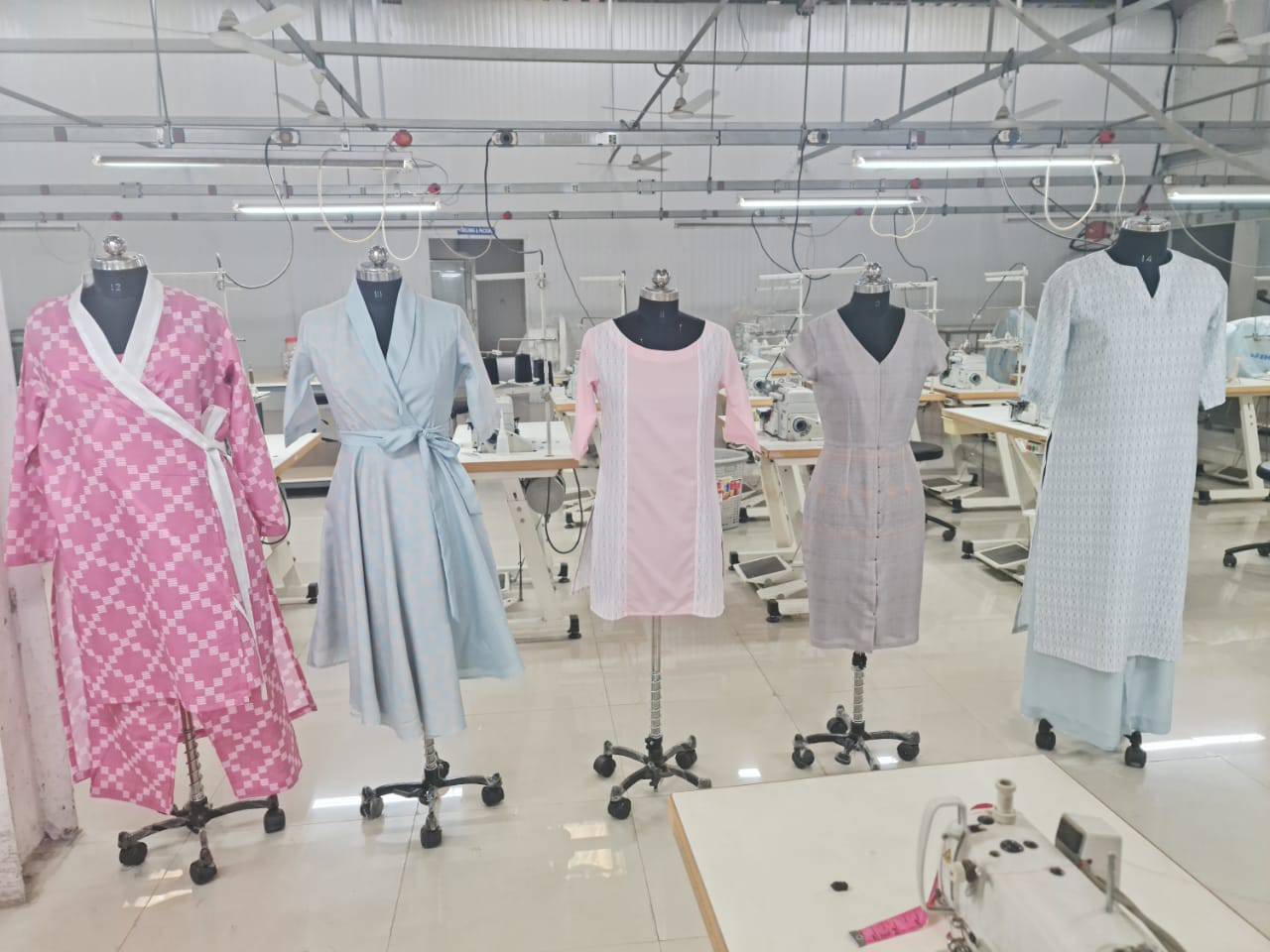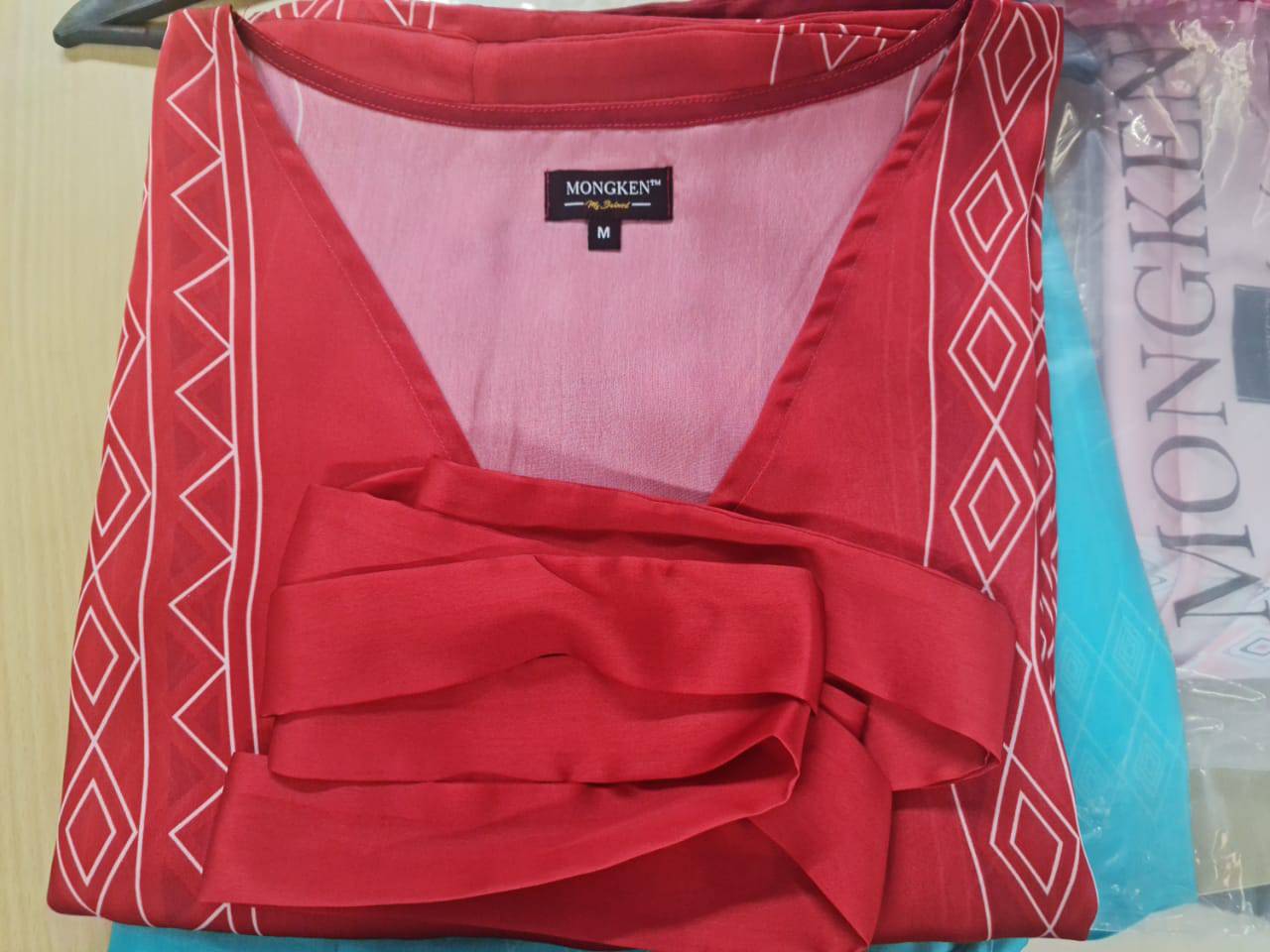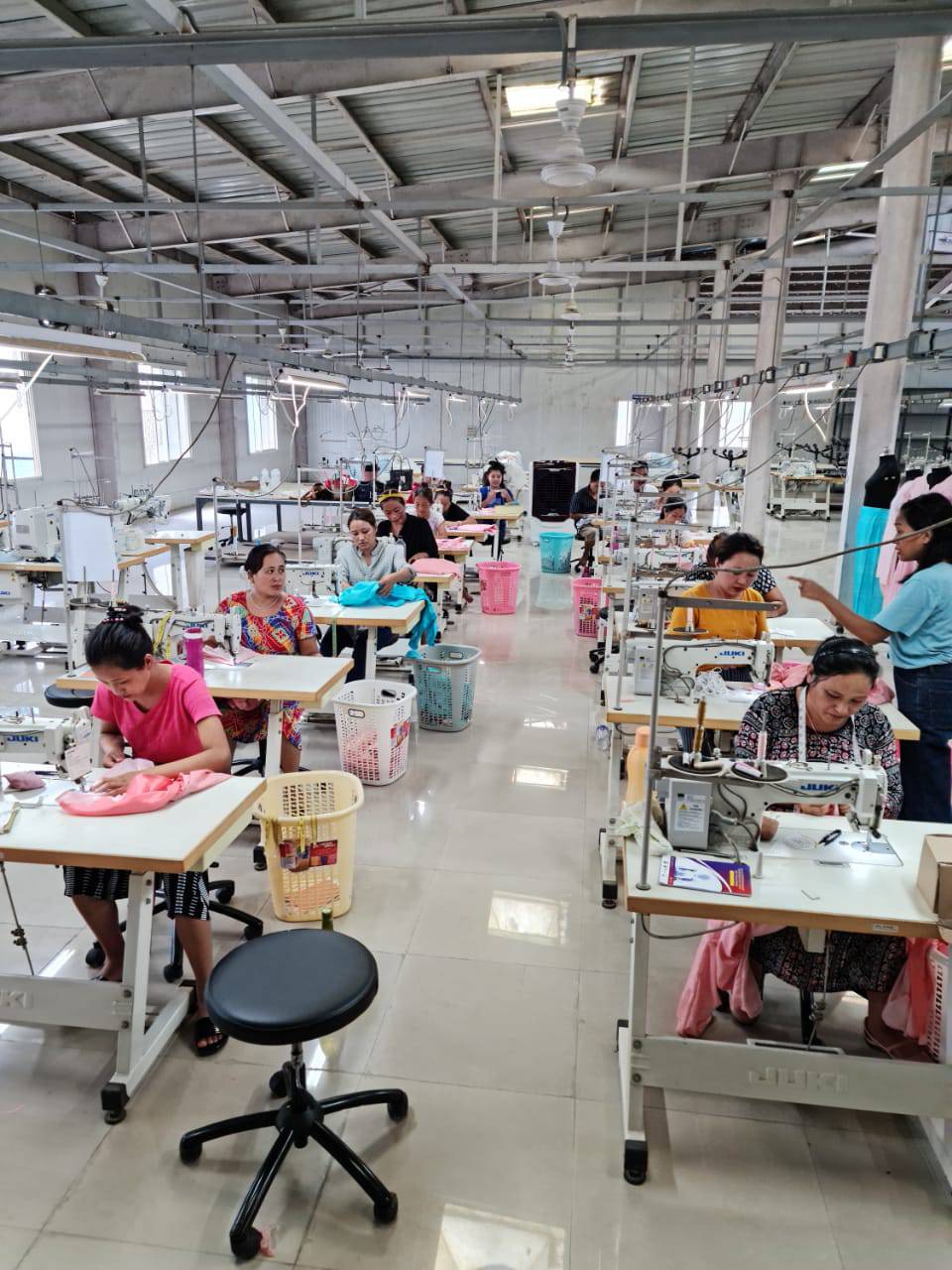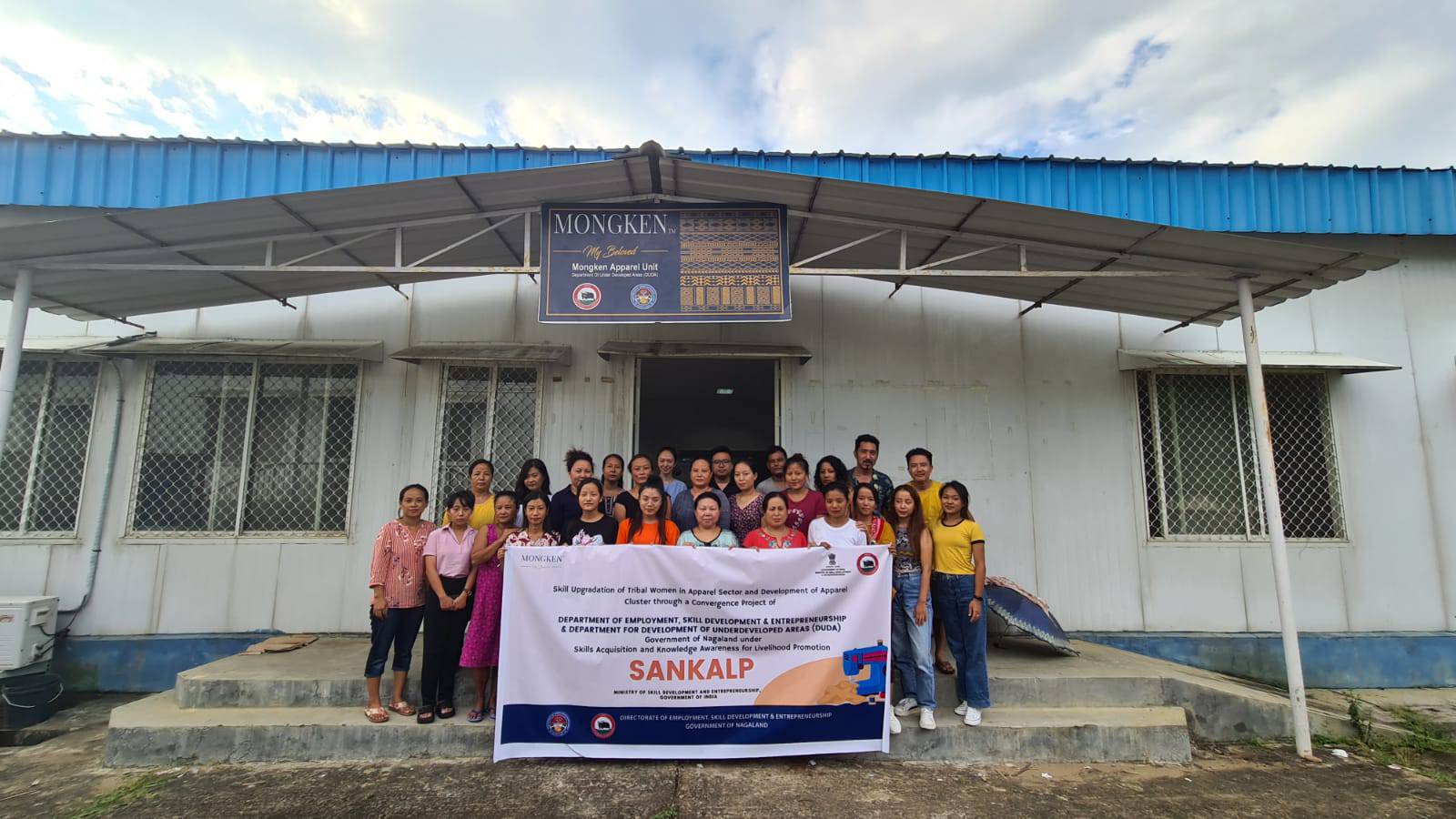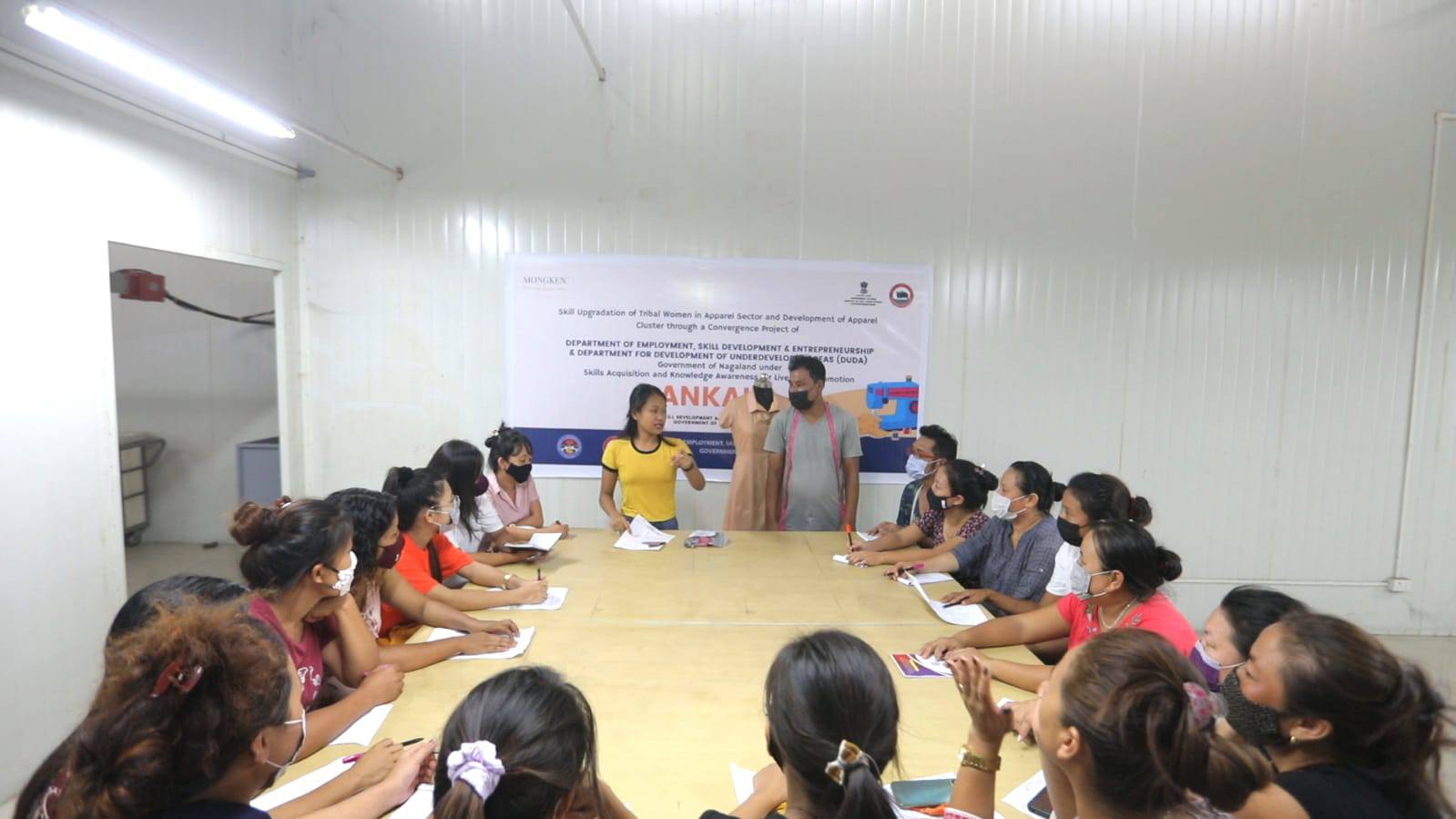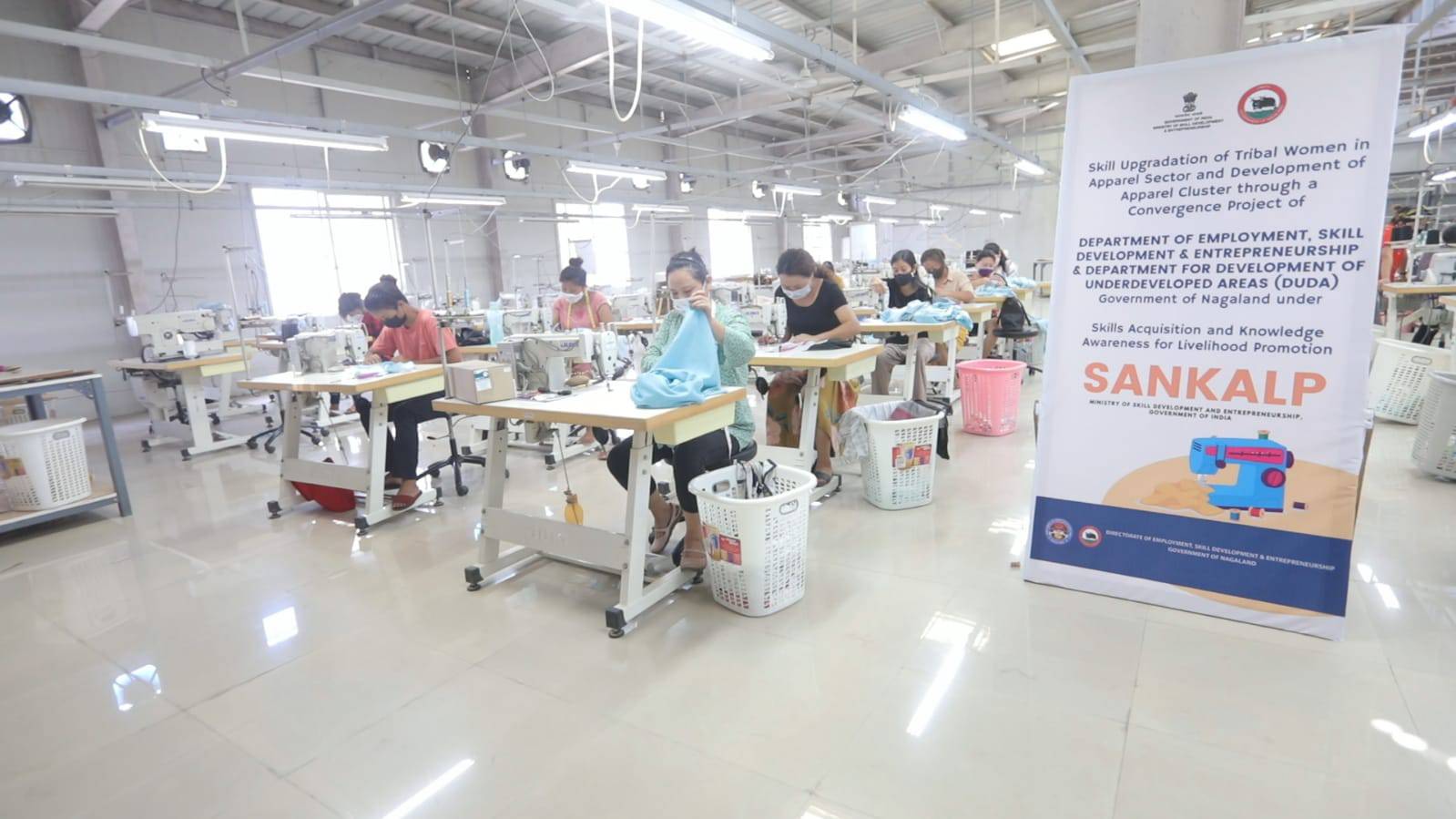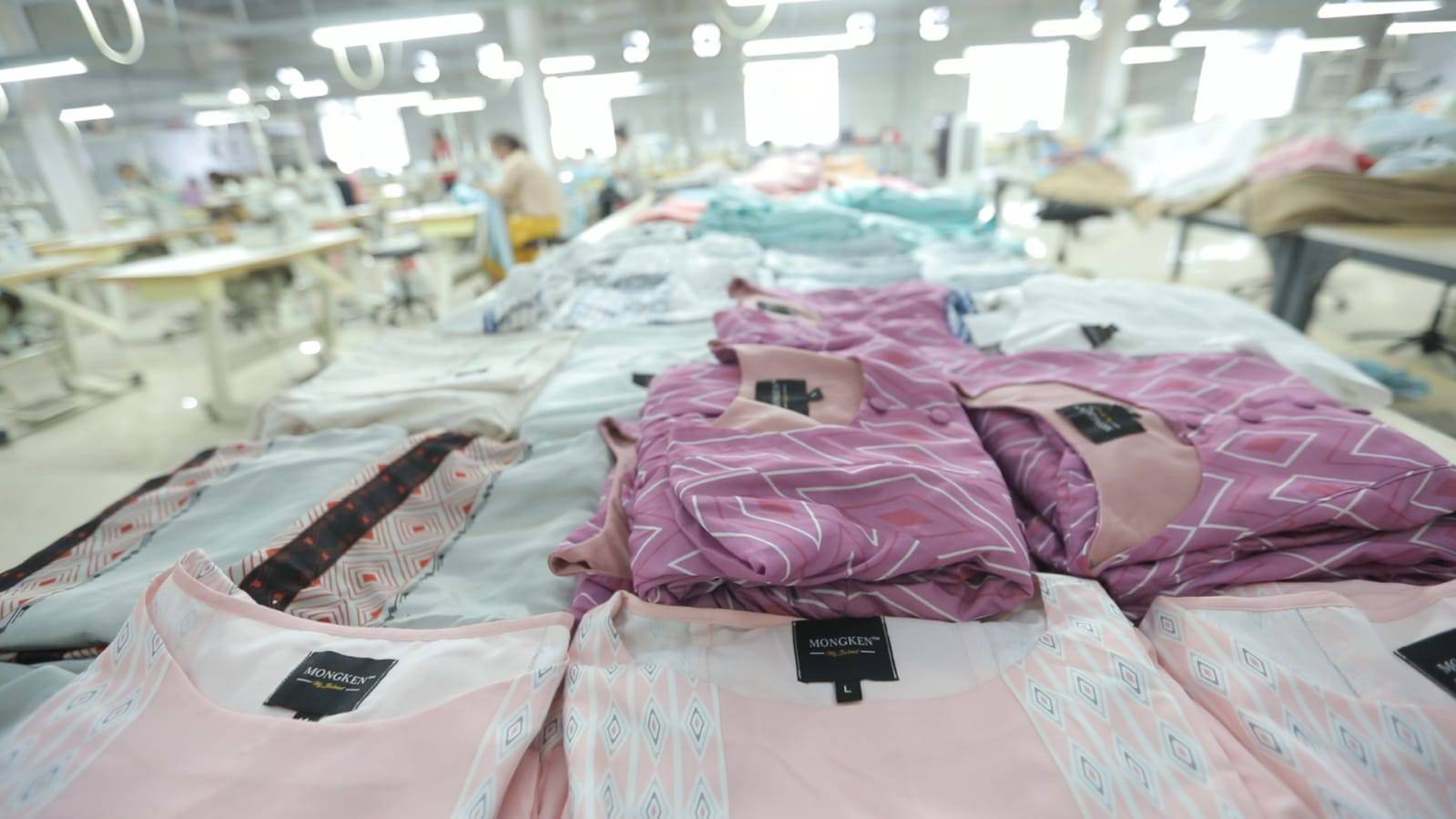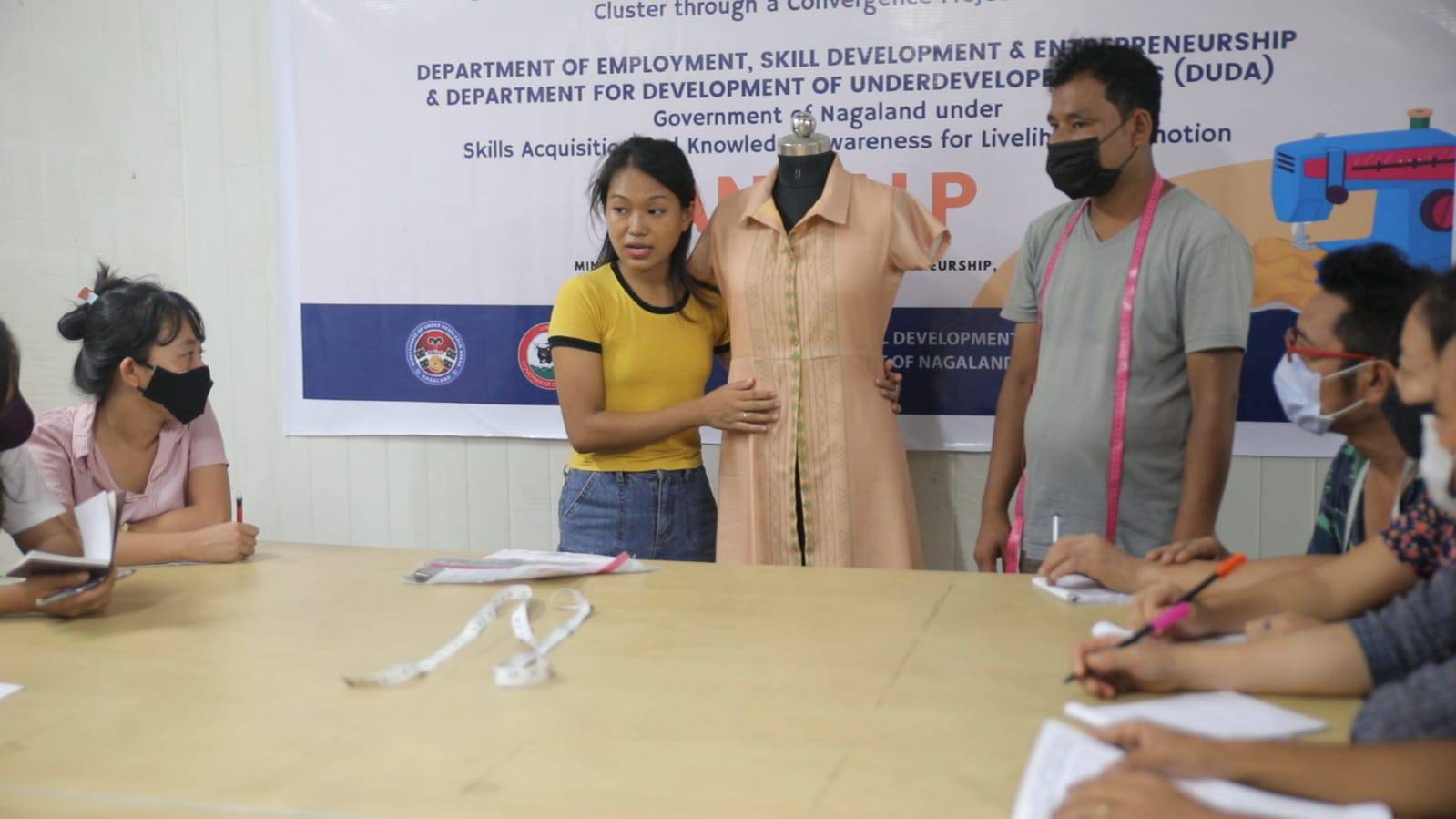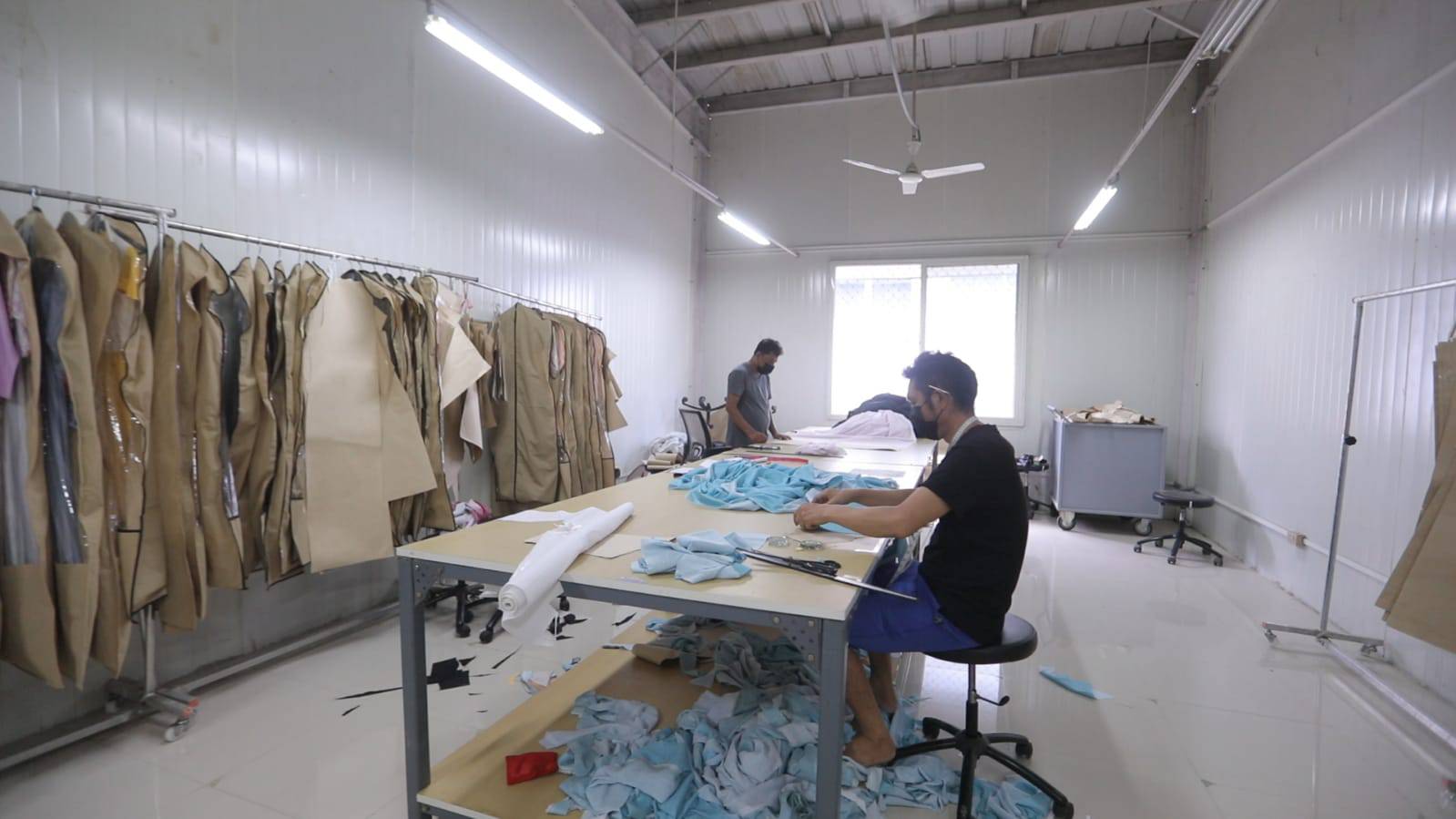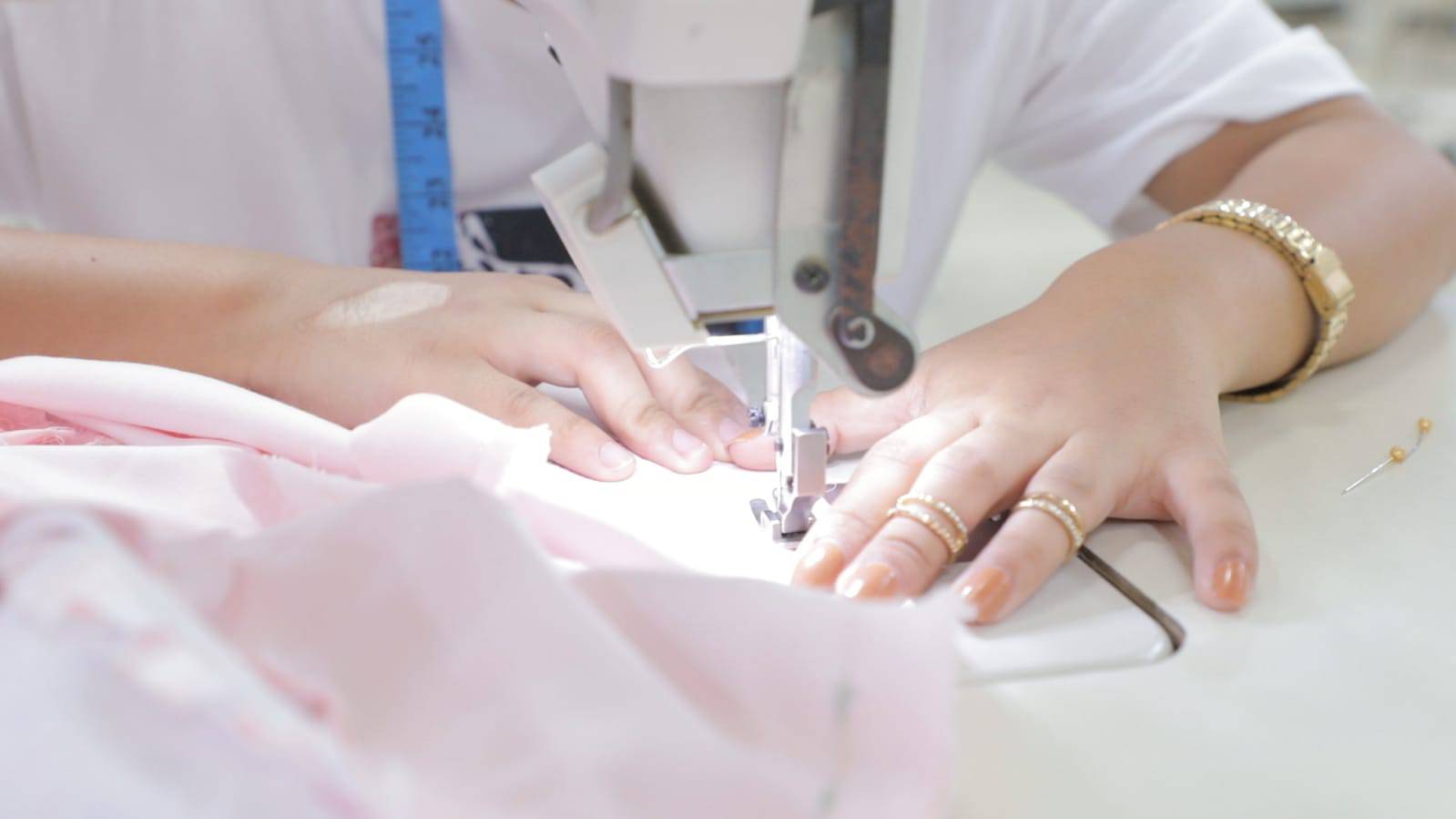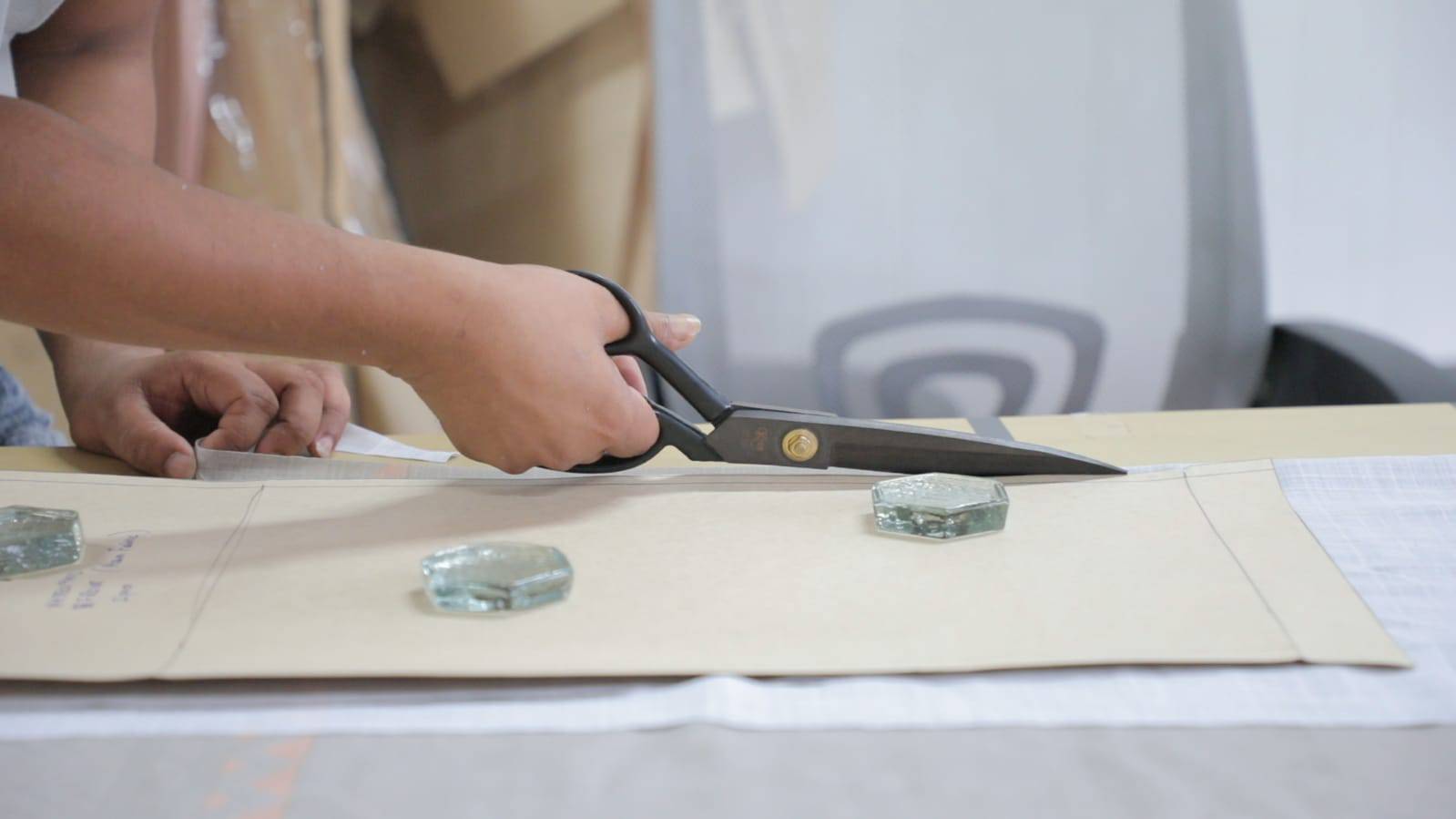 Interaction with the Skilled Naga Artisans at Mongken Production Unit, Dimapur in June 2021. DUDA signed MoU with the Department of Industries and Commerce on 4th January 2021 to run the Apparel & Garment making center at 6th Mile Dimapur for production of Mongken apparel and garment.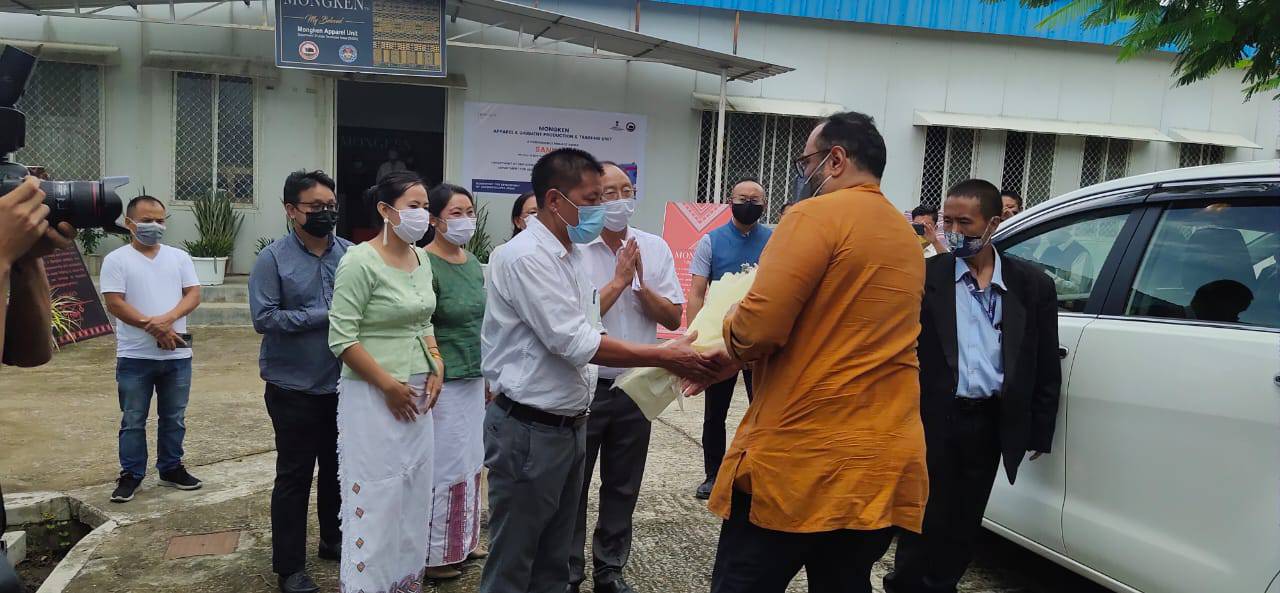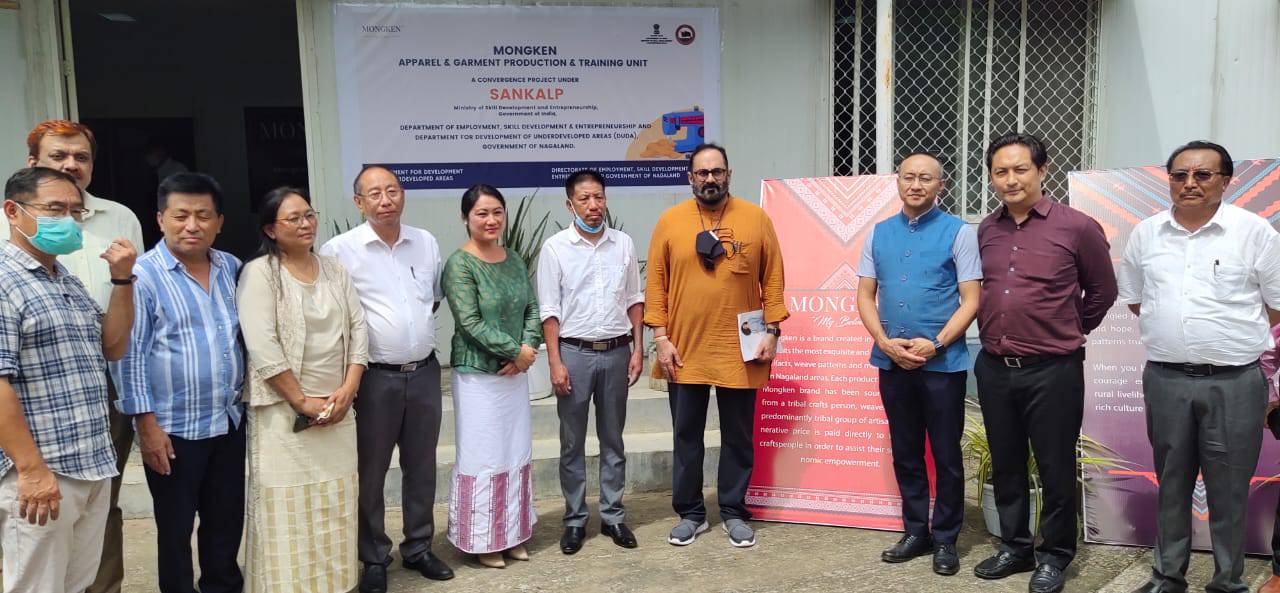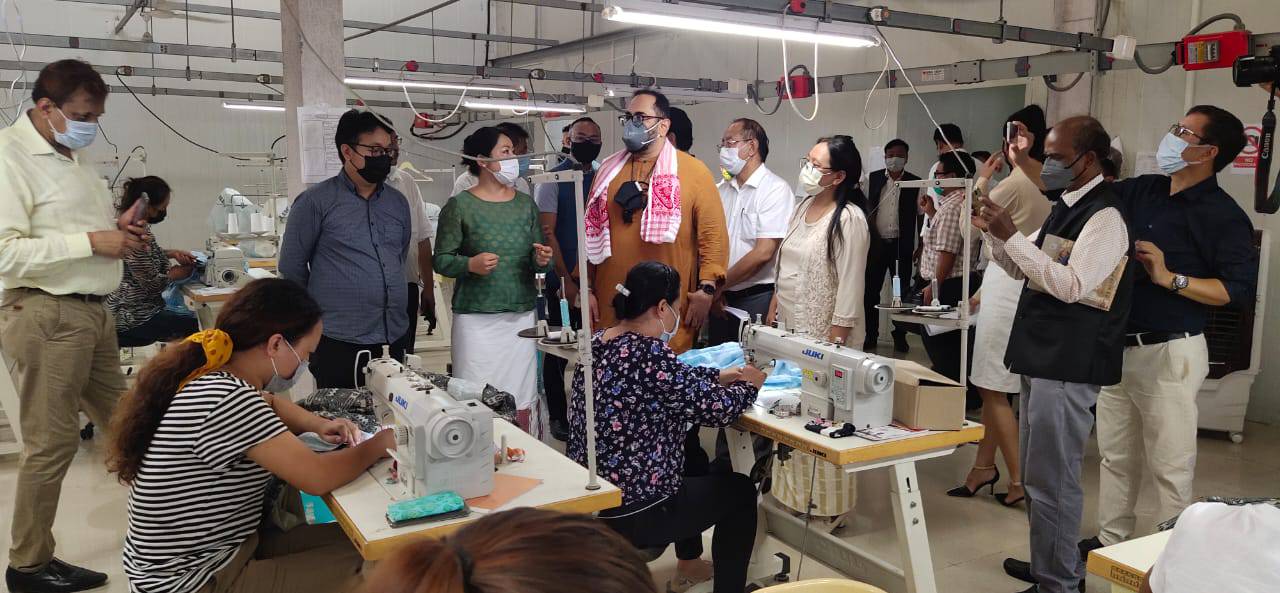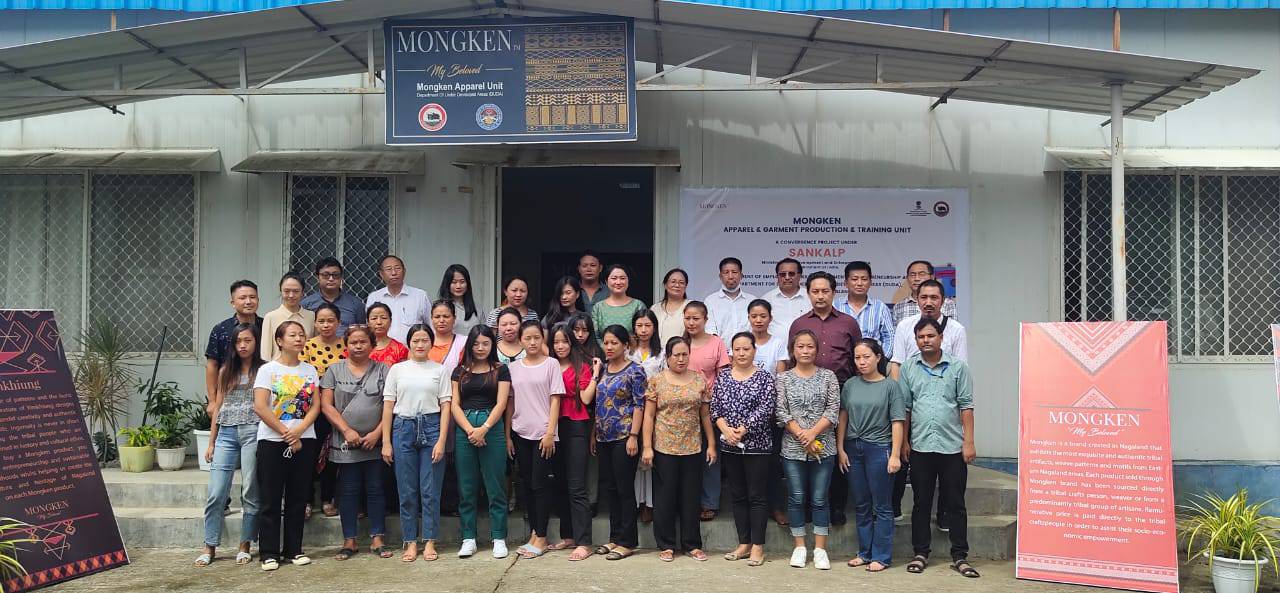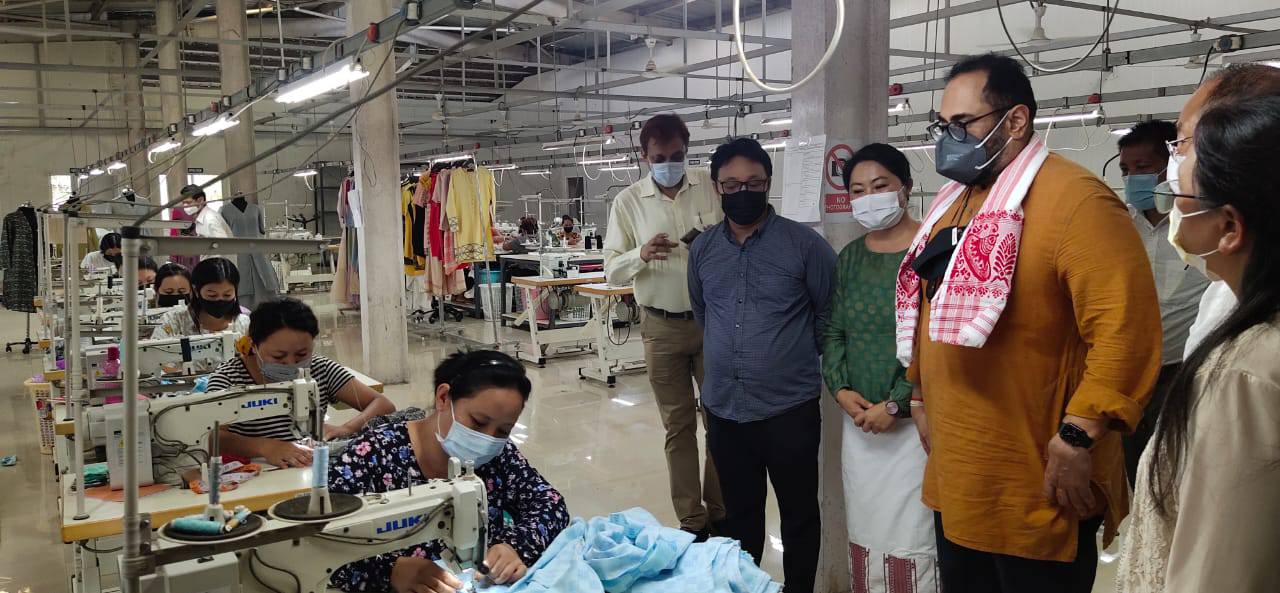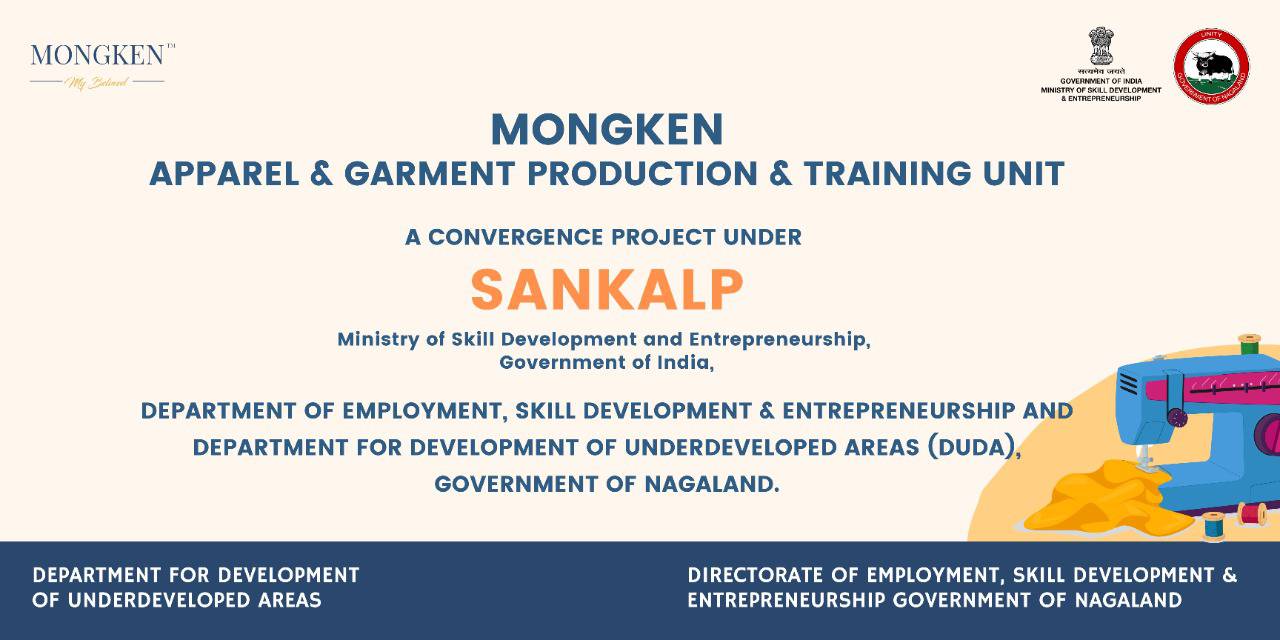 Shri. Rajeev Chandrasekhar, MoS for Electronics & IT, Skill Development and Entrepreneurship, Government of India visited the Mongken Apparel Production Unit at Dimapur on the 18th September, 2021.
Mongken is a brand created by DUDA Govt of Nagaland that exhibits the most the most exquisite and authentic tribal artifacts, weave patterns and motifs from Eastern Nagaland areas.
The skill of the tribal craft persons were upgraded through SANKALP project of MSDE, GoI.